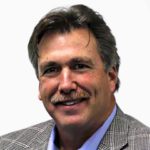 When businesses carry out some or all of their functions via online networks, it is imperative that a reputable Internet Service Provider (ISP) be chosen. Common problems that arise when an unreliable provider is chosen include network breaches, loss of data, inability to secure confidential data and much more. Fortunately, though, when an existing service provider is not providing reliable internet services, the transition to a new provider can be performed. Best of all, existing practices are simple to switch over. Many organizations are able to make the complete switch within less than a week's time. Even more noteworthy is that no downtime has to occur, meaning customer service is not hindered during the switch.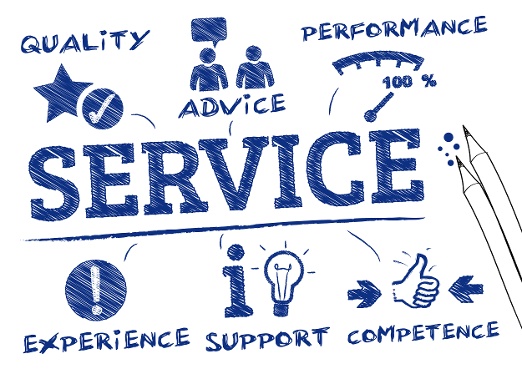 Aspects of Best IT Service Provider
1. Performing regular assessments to pinpoint ISP issues
Regular assessments need to take place to ensure that your current information technology service providers are meeting your IT needs in the most effective and efficient manner. If they aren't, then it's time to switch.
No matter how many service providers your IT department works with — internet provider, email service provider, voice and data provider — there will likely come a time when you'll want to switch one or more providers. And although there will be challenges that arise when making the switch, by following certain tips, the switches can be streamlined in such a way that issues are kept to a minimum.
It's also important to note that even if you're not having problems with your current service providers, switching to a new one can still prove advantageous. Take for example that your current email service provider only provides you with 20GB of email storage. If you're looking for an email account that provides unlimited storage, you'll want to switch. And many times, you'll find that switching to a different service provider doesn't mean you'll have to endure an increase in your monthly rates. In fact, some service providers offer enhanced services for reduced monthly rates, making it all the more important to perform regular assessments to see whether or not switching service providers will benefit your organization.
2. Overcoming the issues of switching cloud service providers
There are one of two reasons that you'll want to switch cloud service providers: either you found a provider that offers more affordable pricing plans or your current provider is going out of business. No matter what your reason is, there are challenges to overcome.
For starters, you will need to pull your data from your current service provider and copy it to the new provider's storage center. To do this, you might need twice the bandwidth that you are accustomed to using.
If this is the case, you will need to contact your ISP to ensure that enough bandwidth will be available at the time that you plan to make the switch. If you discover that not enough bandwidth will be available, then it's imperative that you switch your data via a direct-connect service provider.
At this time, there's not much of a fear that a cloud service provider will go out of business and charge you a fee for transferring your data, and being that cloud options are still limited, you probably won't find much of a difference between pricing options. But if you do use a cloud service provider, and you have the funds, using two different service providers is ideal. This way, if one goes under, you'll still have all of your data secured in a different cloud, and there will be no need to make a switch.
3. Overcoming the issues of switching email service providers
No matter how you look at it, email marketing is effective, and when it comes to carrying out mass email campaigns, you need a good email marketing service provider on your side. If you find yourself switching service providers, you'll need to overcome the following challenges.
First, make sure to inform your email subscribers that the change is taking place. This means they need to be aware that your email domain name may be different from what they are used to. Also, to ensure your emails don't end up in their spam folders, they will need to add your new email address to their contacts.
You'll also want to make sure that all email subscription forms are updated to your new email address. Whether it be on your blog, website or social media profiles, updating these subscription boxes is vital to ensure that any inquiries come to your newly updated email account. Additionally, any email communications within your customer relationship management practices also need to be updated.
4. Successfully teaming up with a new VoIP service provider
A reputable voice over internet protocol (VoIP) service provider will help you analyze whether your bandwidth functions will interfere with its functions. For instance, let's say you have data backups performed daily at 11 p.m. If this bandwidth usage would cause complications with your VoIP services, then bandwidth accommodations will need to be created to resolve the issue.
When switching VoIP service providers, the first concern is that your bandwidth will support the new provider's requirements. To verify this, ask the provider about the bandwidth that you will need, and then contact your internet provider to make sure it can accommodate this requirement.
It's also important that your routers are sufficiently supporting your VoIP functions. If your current routers don't prioritize your VoIP packets, then you'll want to install ones that do. After all, increased call quality and reduced dropped customer phone calls should be at the top of your priority list.
Tips for effectively switching ISPs
It's not at all uncommon these days for ISPs to disappear into thin air. If this were to happen to you, you might feel as if all of your business functions had completely disappeared, too. Fortunately, there are more than a few ISPs from which you can acquire services.
When you make the change to a new ISP, it's imperative that you try to do so before the old provider disappears. You'll want to complete the switch during off hours, and if you have servers that aren't based out of your office network, it's important to update your DNS records as quickly as possible. A new ISP that is worth partnering with can help you complete this task.
The new ISP should also help you connect your current or new routers to the new IP address, which will ensure that automatic connections take place between your routers and all of your enterprises' devices.
To make sure your entire web domain and internet connection don't go out at the same time, you may want to consider not going with the same service provider for each of these functions. By doing this, if your internet connection were to be cut, customers would still have access to your website. Or if your website service provider was to go under, you could still transfer the data to a service provider that operates on an ISP that is fully functioning.
Conclusion
When switching IT service providers, it's imperative that the switches don't interfere with your day-to-day operations. Most importantly, downtime needs to be minimized as much as possible. By achieving these goals, business processes can still take place as they normally would, which is crucial in providing exceptional customer service.
ExterNetworks' Value Proposition
You should always have a synopsis of your disaster recovery teams, safety and security team, technology team, damage assessment team, etc. These teams would work together during a disaster to complete data and network restoration processes as quickly as possible. A robust disaster recovery plan can come as part of an overall managed services package that provide full perimeter monitoring, managed and support for your infrastructure. This is where a managed service provider like ExterNetworks can assist enterprises.
Internet of Things (IoT) – The Next 'BIG' Investment Destination
Is Internet of Things (IoT) Going to Be Another 'Shadow IT' Issue for Your Business?
Subscribe to our Newsletter
Get the latest content from our Managed Services Blog.
[contact-form-7 id="686" title="Sidebar Subscribe form"]
Latest Posts