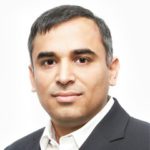 Custom and Cross Platform Web App Development is growing at an exponential rate. The demand for creating customer-centric applications is outpacing the ability to meet the supply, since more developers are working to develop multi-channel support. This demand is also leading to more obstacles for organizations in finding the right expertise at the right time. The ability to find the right development team to address these challenges may be the differentiating factor for the success or failure of your project.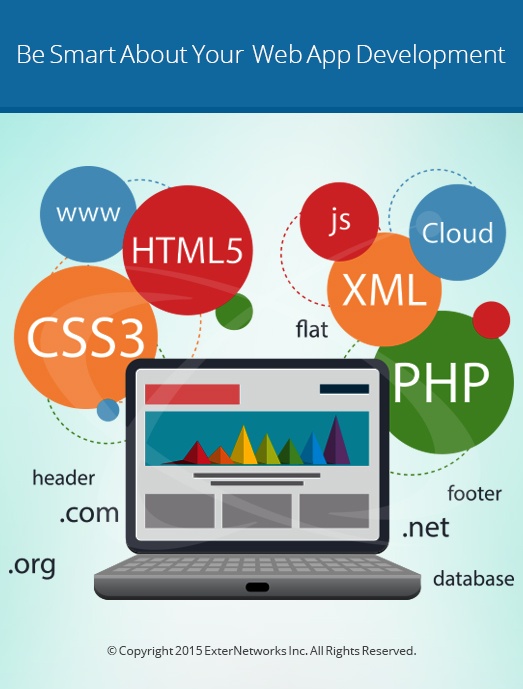 Continue the business dominance by evaluating and adapting the emerging Web App Development trends
Be it a business application delivered over the web, or an intranet application, or an online application available only to registered users – organizations develop web applications to utilize the collaborative nature of web to provide a customized, sophisticated and an interactive user experience. However, in this era of complex and powerful web applications, many organizations still experience crutches to:
Build custom web applications
Optimize infrastructure expenditures
Embrace mobile-optimized applications, or
Start the next-big thing to disrupt the web
When web development gained limelight, many organizations jumped into the bandwagon to benefit from it. Yes, many profited. No, they were all not successful. Though the web promised scalability, the estimated development costs made the stakeholders cringe. In a nutshell, web development costs as much as you want it to be.
How do you know when to stop investing and when to start making money?
The In-House Myth
Many Small and Medium Businesses (SMBs) presume that web applications must be developed in-house to avoid the following challenges:
Lack of control over build process
Flexibility that their businesses might need
Security, back-end connections and integration
Faster time-to-market
Cost of operations and support expenses
Reliability and scalability
Space to collaborate
Credibility of technical expertise
However, many reports suggest that engaging with a third-party app development company's Web Application Development Services (ADS) is the right choice for your business. In fact, these 8 common myths are actually the 8 reasons for which you should leverage the services of an ADS provider. Let's look at what you derive from each of these associated values.
Breaking the Myth
With technology advances and the constantly evolving programming landscape, you must ensure to meet the growing technology needs of your business. You must constantly evaluate the latest trends in the development community and ensure that you offer the best possible development solutions to the market. It is therefore critical that you make the right choice for your business, and here are 8 reasons to help you make them:
You can have more control over the build process: When you partner with an experienced ADS provider, you can leverage control over the build process of your application. Your ADS provider can integrate your management processes to allow ownership over every step of the development process, from concept to adoption. This transparent approach will give you the control to accomplish your business objectives.
Flexibility to adapt to your changing business environment: The key to surviving in a constantly changing technology landscape is flexibility. An experienced ADS provider understands that the business world moves fast and that they must capitalize on the frequent and disruptive changes. Custom web application development requires a strategic approach that takes into account the unpredictable nature of businesses. While you are tackling competition, your ADS provider can drive your long-term plans to increase your market share and short-term plans to help you overcome fatal attacks, provide quick response time and agility for your survival.
Secured back-end connections and integration: The challenges that security brings can never be ignored. Though addressing these challenges is always a priority to businesses, innovative technologies such as Big Data and the Internet of Things (IoT) have increased the priority of security enablement to a paramount level. With the recent breaches of security with Sony and other multinational organizations, web developers started building both front-end and back-end precautions to secure the application data. Security is no more considered as a last step of implementation, but is a critical element right from the planning and design phase to the integration and the deployment phase in the custom app development activity. An experienced ADS provider will ensure that the security of your applications evolves to deal with cyber-terrorism and hacking attacks.
Faster time-to-market: Today, more businesses are moving to the web. However, the difference lies in how quickly you can innovate and gain the competitive advantage. A study from Forrester indicates that development speed makes all the difference and many organizations are struggling in this area. ADS providers address these issues by improving communication between developers and clients, clearly defining project objectives upfront, setting clear expectations, and by keeping all the stakeholders in the loop.
Cost of operations and support expenses: Web application development is becoming more complex by the hour. To stay above competition, you must invest in hiring experts or conduct trainings to improve the knowledge of your IT staff in areas such as Programming languages, Security, Databases, Integration, UI design, responsive design and so on. To create cost effective applications to drive your business, you cannot hire a team of developers with skills in all these areas. Experienced ADS providers have an in-house talent of certified developers, who can quickly and cost-effectively develop your web applications without breaking the bank.
Reliability and Scalability: It is true that the web has had issues with reliability in the past; those days don't exist now. Today, businesses of all sizes understand that technology is evolving at breakneck speed. Therefore, it is imperative that they create applications that can evolve along with the development standards. Some of the key rules that you must follow to create future-proof applications include focusing on data, being platform agnostic, building modular applications, relying on standards, using proven technology, thinking long-term fixes and listening to user feedback. ADS providers are well-versed with creating future-proof applications because of the vast experience they gain from onboarding various web applications for their clients.
Space to collaborate: Web-based app development is done best when your team works together. Your ADS provider can offer collaboration tools to work within the same framework as your team. This collaboration enables you to stay up-to-date on every aspect of the development process in real time, so you can be sure that your internal team and the external providers all have access to the most current data and reviews.
Credibility of technical expertise: You can insist on client references and credentials of the resources that are assigned to your development activity from your ADS provider. Experienced providers always ensure that they allocate in-house staff or carefully vetted references who have had demonstrated long-standing business relationships. You can also choose to scale-up or scale down resource allocation based on your current or future business needs.
With more and more technology organizations leaning towards innovation and driving new technology trends, 2015 has seen a movement towards IoT that is real and growing. Google's chairman Eric Schmidt has predicted that Internet will "simply disappear in the future" as it becomes a "part of your presence all the time". This trend makes it all the more important that your web application development must be effective for your organization's future.
We, at ExterNetworks, are a leading single-source provider of all your technology needs. Within our three business units – Application Development Services, Technology Staffing Solutions and Managed Technology Services – we provide our clients better engagement for their businesses by understanding and staying ahead of the coming trends and by highlighting the importance of increasing knowledge, experience and skills levels in IT development.
Fix Network Issues with Managed NOC
Adopting New Technologies? Keep an Eye on Your Network with Managed NOC
Subscribe to our Newsletter
Get the latest content from our Managed Services Blog.
[contact-form-7 id="686" title="Sidebar Subscribe form"]
Latest Posts