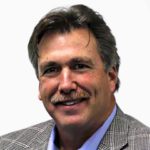 Managed IT Services play an important role in reducing IT costs, IT risks and IT issues, resulting in better customer relationships and higher profits.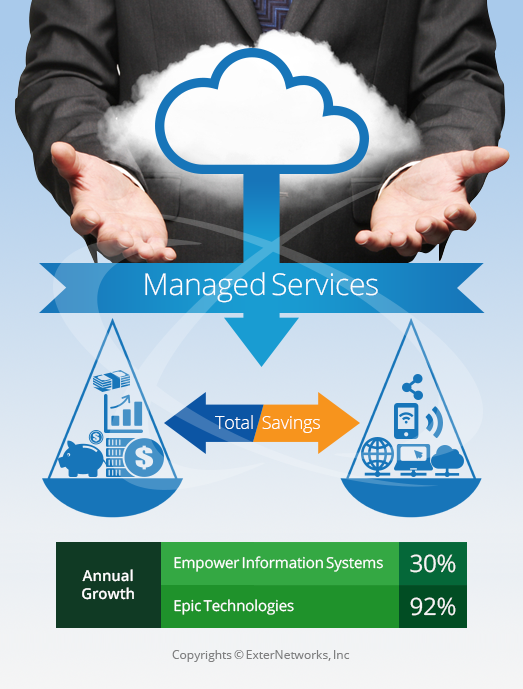 Managed Services Minimizing IT Cost and Risk
Capital and cyclical expenses are to be expected when running any type of business. These include expenditures related to customer relationship management, product marketing, accounting, and much more. However, a primary goal of any company should be to reduce these costs while simultaneously providing high-quality products and services, as well as, most importantly, exceptional customer service. Fortunately, technological advancements have made it possible to achieve this goal. Companies can now take advantage of web-based accounting software services, asset and resource allocation management, and even software as a service (SaaS) that is specifically designed around reducing IT costs and related activity expenses.
The question that enterprises need to ask themselves is whether or not their IT departments can efficiently and effectively handle all their IT-related tasks. Many find that due to rapid changes in technology, including enhanced communications, ability to store data in a secure offsite manner, and global money transactions, they can benefit from outsourcing some or all of their IT activities. Here is a quick look at how using managed IT services can reduce overall IT-related expenses.
Importance of a Diverse Risk Management Strategy
Many businesses tend to put all their eggs (services) into one basket (infrastructure). And for those that do, they often discover firsthand how detrimental this can be. If the weaving of that basket was to come apart, all the eggs would immediately fall through and crack. This metaphor makes it clear to see that having an IT department that handles all IT-related tasks, including IT risks, is not a wise approach to follow in terms of diversifying the associated risks.
Since we're talking about diversification of IT risks, it's notable to point out that a disaster recovery plan needs to be outsourced to a professional managed IT services provider. This entity can create, implement, and test the plan on a regular basis, ensuring that appropriate measures would be enacted to prevent the loss of data, if a disaster were to take place. And being that most businesses don't focus on creating, maintaining, and altering a disaster recovery plan, which tends to be a full-time job, they can save money by outsourcing it to a service provider, who specializes in this field.
Importance of Focusing on Core Business Functions
Core business functions tend to be categorized into five different areas:
Development of products
Marketing of products
Service delivery
HR and accounting
Sales
When businesses are able to focus on these core operations, their overall success generally improves. Marketing campaigns become more defined. Design and development are more customer-centric. HR and accounting become error free. Since 2011, Empower Information Systems has been able to enjoy a 30% annual growth, thanks to managed IT services. In 2012, Epic Technologies found that its managed IT services revenue was able to grow by 92% in a single year, and best of all, there was no need to add additional staff members. And above all, the most imperative core business function — which is not listed above — is providing first-class customer service and this greatly improves when the above listed operations are carried out with precise carefulness.
Managed services enable businesses to outsource their non-critical functions to a managed service provider, who specializes in that exact line of work. Examples of non-critical functions include installation and maintenance of products, marketing campaigns, accounting, cloud computing and many more. In turn, companies are able to free their hands from having to invest so much time into these areas, thus allowing them to realign their priorities where it is most needed.
Read our blog: Public Cloud and NOC Service Integration
Most businesses are unaware that 45% of consumers will take their business elsewhere, if they do not receive a quick answer to their query. This alone goes to show that fast, top of the line customer support is of utmost importance.
By enhancing core business operations via outsourcing non-critical ones, customers are more likely to be satisfied. This means businesses must focus their efforts on providing high-quality services and products, while simultaneously addressing customer concerns via phone, email, live-chat, online knowledge bases, and click-to-call support platforms.
Advantage of Reduced Management Overheads
When bringing on new IT staff members, it can be expensive to train them. Businesses have to devote time to not only train these employees, but also devote money on them. With managed services, however, training is often included, implying these new workers will be brought onboard without having to dish out any additional funds. Best of all, the workers will be taught the latest methods of handling IT-related activities.
By reducing management overheads, your IT managers can focus on keeping their teams' processes streamlined with other business operations, while being rest assured that new team members will be up-to-date with all operational practices. Since these IT managers don't have to focus their efforts on training and onboarding, they can ensure all IT processes are being carried out to their utmost potential, which reduces IT errors. And most importantly, this reduces the amount of money lost due to such blunders.
Importance of Managed IT Services in Reducing Unexpected IT Issues
It is through a proactive approach that businesses can reduce, possibly eliminate, unexpected IT costs and IT issues — disaster recovery problems, cloud computing transfers, CRM issues, etc. Managed IT services not only help identify possible conundrums, but also help develop realistic solutions, enabling such methods to be implemented that eliminate downtime. This, in turn, helps computer networks and all IT-related functions function both effectively and efficiently.
Never should a business go by the 'wait till it breaks to fix it' way of thinking. Instead, by taking advantage of managed IT services, enterprises can monitor, analyze, and create efficacious remedies that produce rapid responses to any IT fallacy. Sure, managed IT services often require a monthly, ongoing payment to a managed IT service provider, but since the provider can accurately predict any IT issue and resolve it quickly, the investment made will far outweigh the money spent on any type of 'wait till it breaks to fix it' remedy.
Conclusion
It is with managed IT services that businesses can be rest assured that their IT departments will be available 24×7. This type of efficient business model will lead to increased productivity and long-term business relationships with vendors, suppliers, and most importantly, customers.
More so, these types of relationships translate into a way of conducting business that results in higher profit levels. IT departments can most definitely stand alone robustly, but with managed IT services, they are better able to coordinate their efforts toward collecting customer data and improving the customer experience, which is what every business should focus on.
The key point to keep in mind is that not every task should be outsourced. However, when using managed IT services for tasks that are not being effectively handled by an internal IT department, advantages are sure to be gained.
ExterNetworks' Value Proposition
IT expenses can quickly deplete your overall operational budget. With managed IT services through ExterNetworks, your company can enjoy reduced IT costs as well as keep up pace with today's latest technological practices. In a world that becomes more technologically advanced on a daily basis, switching to managed IT services is not something to be avoided. Outsourced services ensure you can focus on core IT operations via system integration and consolidation, and ExterNetworks is here to be your go-to service provider.
We understand that businesses must improve functionality and availability while optimizing costs in order to remain competitive. So we have developed a robust suite of Managed IT Services to give you a strong IT capability without distraction from the focus on your core capabilities. Taking advantage of our services enable you to avoid IT risks and realize business drivers that include:
Cost reduction: Reduction in manpower, increased efficiency in performance and capacity planning that results in 25-30% reduction in IT costs.
Focus on competitive advantage: More free time to adopt technology for competitive advantage and increased market share while "keeping the lights on".
Quality and process: Process-based approach to problem solving, escalation, quality and more ensures adherence to standards and security controls.
Automation: Leveraging of enterprise automation tools can drive IT cost management and IT cost savings, and improve system availability.
Follow Best Practices: Adoption of industry best practices will result in efficiencies.
Expertise: Access to domain experts who will aid the organization in skill development.
Risk Management & Mitigation: Improved risk-management through mitigation, assured business continuity, minimized downtime and secured integrity of customer data.
Visibility: Timely reporting for greater visibility, real-time control and analysis of historical trends.
Scalability: Absorption of the peaks and troughs of manpower needs with automation and common operations framework.
Service Levels: Establish critical service levels for performance measurement, tracking, and reporting.
Pre-emptive problem resolution: Through proactive monitoring and event correlation.
IoT & WEARABLE TECHNOLOGIES – THE FUTURE
Which Is The 'Right' Recruitment Agency For You?
Subscribe to our Newsletter
Get the latest content from our Managed Services Blog.
[contact-form-7 id="686" title="Sidebar Subscribe form"]
Latest Posts