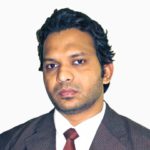 When your company's needs have outgrown your in-house IT support team's resources, outsourcing to a reliable helpdesk partner could be a strong solution. Outsourcing can bring tangible and intangible benefits such as reductions in cost (e.g. saving on IT infrastructure), redirecting your IT team's skills to more profitable areas of the business, and increased customer satisfaction ratings.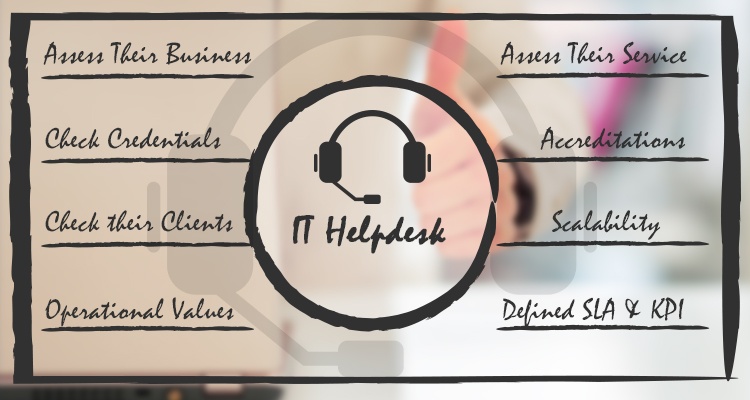 List of quick questions for HelpDesk service assessment.
Before signing a contract with the first company you find in your search results, it is important to assess that the IT helpdesk service they provide is the right one for your business. Slow response time, unclear Service-Level Agreements (SLA), or industry incompatibility, are all considerations that may grind your business to a halt, lose you money and clients, and contribute to customer dissatisfaction.
We have prepared a list of critical questions that you must ask your potential IT helpdesk partners to help you assess them.
Assess Their Business
It is no use starting with technicalities if the basics are not up to scratch. These are the first questions you should ask when you are reviewing a potential company to help you gauge their suitability for your business' needs.
What are their credentials?
Companies that have been in business longer tend to have accumulated more experience, learned from and corrected their mistakes, and they have the testimonials to back this up.
Look for helpdesk companies that have a good repute within the industry, favorable ratings, and a list of clients whose endorsement you trust.
What companies/industries make use of their services?
A reputable Helpdesk will offer a list of references. Take some time to assess whether the companies they work with are similar to yours in scope and size, as this can be a good indication that they would be the right partner for your business.
How do they operate?
It can be a good idea to visit their premises and gain insight into their daily operations. How do representatives handle customers? What is their average workload? A business that is hesitant to provide you with such information might not be a good fit.
Assess Their Service
Once you are satisfied that you have found a reputable IT helpdesk company that can deliver a service compatible with your industry and business needs, you can proceed in assessing their technical expertise.
What are their team's accreditations?
An important factor in your decision to outsource your Help desk support needs is assessing whether the new team can handle the work assigned. Are their engineers technically skilled? What are their qualifications? What is their helpdesk's customer satisfaction score (CSAT)? What is their average response time, and their percentage of first-time call resolution?
Is their service scalable?
As your company grows, the IT needs you might want to outsource may increase also. A helpdesk provider who can meet your evolving needs may stay with you as your business adapts, making them an efficient option to handle varying volumes of requests. This can also save costs as it ensures you pay for what you need as you need it.
Are they using the latest technological tools to effectively respond to incidents?
The IT industry is competitive and evolving, and you need a service that can keep up with new technologies. This ensures that your potential partners are ready to embrace innovation and stay up-to-date with the latest industry trends, providing a service that is proactive at anticipating issues, and flexible in the ways they can respond to them.
As many companies are making use of more sophisticated systems like cloud computing, BYOD, and IoT networks, you will want to assess whether your IT helpdesk partners can meet those demands and resolve advanced threats. Some of the questions you need to ask in this area are:
What systems/software/tools do they have at their disposal? When do they foresee upgrades to these?
How often does the team update knowledge base tool?
What are their remote monitoring and management (RMM) tools?
How do they track oncoming (security) incidents?
Are they equipped to proactively evaluate issues before they arise (e.g. in releasing new applications on the cloud)? How do they solve these?
How do they track and report their performance?
Assessing your potential IT helpdesk provider's statistics and analytics will give you valuable insight into their performance in resolving issues. The way they track their tickets, from submission to response and completion, are indicators of their efficiency and practices. A reliable helpdesk will have detailed tracking and reporting capabilities, allowing you to easily see patterns that point towards high Customer Satisfaction scores and KPIs which contribute to smooth running and cost-reduction.
Ask to see their performance reports, which should include the average time expended in ticket response/resolution, the number of replies needed to close a ticket, as well as showing you how regular their reports are, and possibly whether they use the insights to drive better team training for future issue resolution.
Assess Their Contract
Your potential IT helpdesk partner must have ticks for all the boxes so far. If so, you are ready to move forward. Now is the time to evaluate their Service-Level Agreement and discuss any areas that are important for your business and you would like to see addressed.
What will be included in the SLA?
Defining your expectations in a clear, quantifiable manner leads to a clear-cut contract with little room for dispute. This is your chance to explicitly state your business' needs and determine how you would like your IT helpdesk provider to respond at each level.
Do they make use of ITIL (Information Technology Infrastructure Library) framework for best practice?
Are the KPIs clearly defined? Have you agreed on acceptable measures for quality, speed, efficiency, and so on?
Have you specified expected dates for one-time events, as opposed to regular (quarterly/monthly) reports for ongoing processes?
What are the limits in place for service failures? You could look into service-level credits to 'bill' the helpdesk as an incentive to improve performance.
Is the SLA likely to be revised and updated as your companies grow?
Conclusion
Getting the best IT helpdesk service for your business will be a matter of clearly identifying what your company's needs are, and assessing the potential partners against this framework. With logical questions that explore the overview and the details, you can swiftly find which helpdesk providers naturally gel with your industry and practices and which to avoid.
Can CEOs Now Have The Best Of Both The Worlds?
Balancing Risk and Rewards - Panel Discussion
Subscribe to our Newsletter
Get the latest content from our Managed Services Blog.
[contact-form-7 id="686" title="Sidebar Subscribe form"]
Latest Posts