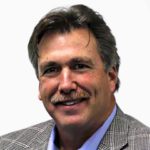 This week's Apple event highlighted the new Apple Watch, which truly embodies the advancements and innovation of technology in the 21st century. In typical Apple fashion, the features, capabilities and ability to do more with better technology is proof that the Internet of Things (IoT) is taking hold, yet we're only scratching the surface and starting to realize the implications wearable technology has for both individuals as well as businesses.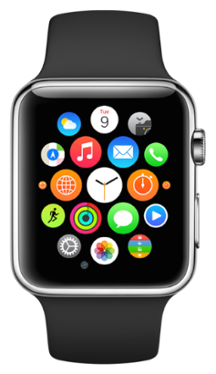 Apple Watch
Source: Apple
With the Apple Watch, there are several capabilities that aren't necessarily new but it's a significant contribution to the wearable technology market as a new and simple way to access data and stay connected. Here is a quick overview of some of the Apple Watch's features:
Make phone calls and send visual messages to other Watch users
Quick and easy mobile payments via Apple Pay
Send text messages, emails and call alerts with quick reply options
Track health and fitness via sensors embedded in the phone
Leverage apps to meet your personal taste including third party apps
Enjoy location-based services with a GPS and Wi-Fi enabled device
Interestingly enough, analyst firm Forrester Research predicts that 2015 will be a breakout year for wearable technology—fueled primarily by the Apple Watch's release. Wearable technology as a whole is connecting humans to the Internet like never before with the IoT and creating massive amounts of data and information for our consumption.
In fact, wearables and connected devices generate gigabytes—even terabytes—of data per day. This copious amount of data requires its own backend capability for sending, requesting, and processing information on a massive scale. This will place intense demand on legacy hardware and software as well as data centers overall.
As the wearable market continues to expand and these devices proliferate en masse, there is a real need for companies to look at the implications on their network so they can take the necessary steps to prepare for future growth and properly manage data to stay relevant, lucrative and competitive.
The result of this growing amount of data and the strain it's placing on infrastructure has forced IT staff to evaluate traditional methods of managing data and implement innovative technology solutions—such as cloud computing—within the data center. Leveraging the cloud to handle this explosive growth of data is becoming more and more attractive to companies who are realizing the benefits of a scalable, reliable and cost-effective solution.
That said, simply moving data to the cloud doesn't alleviate the need for ongoing management which is required to guarantee the integrity and security of data. With all of these connected, wearable devices such as the Apple Watch placing demands on IT infrastructure, companies are challenged by the amount of time and resources that are required to properly manage the data so are realizing the value that a third party can add to the process. By activating an outside entity to handle data management responsibilities, companies can then redistribute these operational resources to focus on research and development as well as overall growth.
As the demand for wearables increases within the IoT, Managed Services Providers (MSPs) can help businesses leverage IoT technologies to make innovative products and create new services as well as business models. MSPs serve as outsourcing agents for companies, especially other service providers like ISPs, that don't have the resources to constantly upgrade or maintain faster and faster computer networks.
At ExterNetworks, we believe in delivering customized solutions and quality services that enable our clients to maximize performance, save resources and stay secure. We do this in four ways:
Consulting and Professional Services – we have a strategic, tailored approach when it comes to consulting customers so they can leverage their IT infrastructure to achieve process improvement, which leads to an effective service management environment.
Network Design and Optimization – we provide our customers with the optimal design solution that best aligns with their business needs and security policies and simplifies operations as well as maximizes network performance.
Integrated Network Solutions – we offer best-in-class Network Integration services that ensure every component is fully integrated with any pre-existing hardware and software and that all system elements function flawlessly as a whole. Our services provide strategy, architecture, design and deployment to build rigorous security solutions into our customers' infrastructure.
Managed Security Services (MSS) – we employ a systematic approach to managing our customers' security needs for a reliable, secure and optimal performing environment. Our MSS includes 24/7 monitoring and management, overseeing upgrades, performing security assessments and security audits, and responding to emergencies.
It's now 2015. If organizations haven't considered the future of their data and the maturity of the cloud market in dealing with their needs, they will get left behind. The Apple Watch is just the beginning of an era of wearable technology and companies need to equip themselves with the right tools, talent and resources to remain relevant in a fiercely competitive market.
Make Hay While The Sun Shines – With The New Apple Watch
The Case For Detaching Recruitment From HR & Retention Management
Subscribe to our Newsletter
Get the latest content from our Managed Services Blog.
[contact-form-7 id="686" title="Sidebar Subscribe form"]
Latest Posts