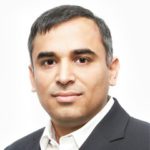 Years ago, businesses had to build their own software applications according to the tasks that they needed to carry out. However, thanks to SaaS, they can now easily adopt outsourced software services, lower their initial costs and perform effortless upgrades, all the while meeting their software needs in a streamlined manner. SaaS stands for software as a service, and simply put, it means that a software is being used to provide a specific service, such as those related to accounting, project management or IT security. The ultimate result and benefit gained when using SaaS is enhanced productivity. Here's a quick look at how your enterprise can enjoy 24×7 support and a boost in your efficiency.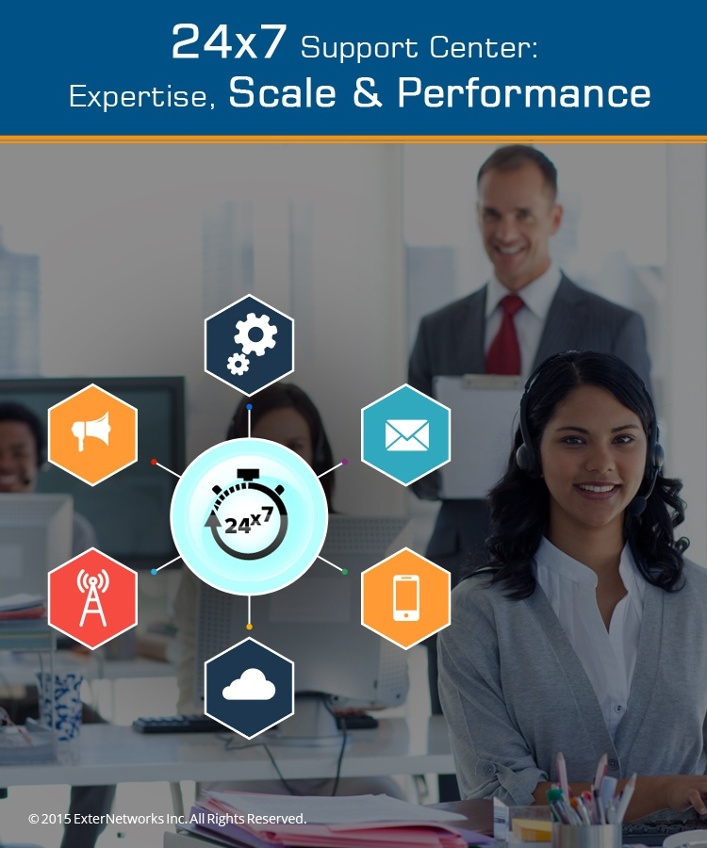 Outsourcing Software Development As A Service will minimize cost and increase productivity
Easily Access SaaS Via the Internet
SaaS is more accessible than it ever has been, thanks to the internet of Things (IoT). The IoT is a term given for the billions of gadgets and devices that are connected to the internet, including everything from smartphones, baby monitors, watches and computers.  People access the internet through multiple sources and devices, and it is via SaaS that companies can perform pertinent business processes without having to invest a large capital. They no longer have to be plagued by establishing software licensure for each application, nor does each process require the implementation of new hardware systems. SaaS also helps deter extended deployment time periods because the service providers are able to perform all 'heavy lifting.' The provider specializes in developing and maintaining updates, which can be implemented over a cloud network in a quick and efficient manner.
SaaS service providers that are worth acquiring services from provide round-the-clock support, which provides a multitude of cost benefits. For starters, most SaaS providers offer their services on an 'as-needed' basis, meaning companies pay only for the exact amount of services that they use. Furthermore, these services boost collaborative efforts, allowing employees all around the world to communicate with one another in a way that ensures projects and business goals can be met accordingly.
Automatic Backup and Recovery
SaaS also provides 24×7 support because it can conduct automatic updates for users. When you perform your own backups, the processes involved can be quite tedious. Depending on the size of your business and the amount of data that you consume and produce, backups may be needed on a weekly basis or, possibly, even daily. If you don't perform data backups, then you risk the chance of losing pertinent data in the event of a data disaster.
A company that performs its own data backups has to go through the hassle of finding answers to the following questions:
Which employee can we rely on to perform our backups effectively?
Who do we turn to when this person isn't available?
What happens when a backup takes place and an error message is received?
When a backup failure takes place, what do we do?
How often do full and partial backups need to take place?
What is the best time of day to perform backups?
What do we do if a full restore needs to take place?
Where should we keep our backup files?
Is the backup location properly monitored and secured?
What are the validation processes of backup operations?
SaaS takes the pain out of answering these questions and performing your backups, and best of all, your SaaS service provider can help determine how many backups need to be performed on a regular basis. And one of the superior reasons to take advantage of SaaS is that you — the user — don't have to be involved in the backup processes. Instead, you can keep an eye on your core business functions, rest assured that your data backup requirements are being fully met.
Access SaaS Services from Anywhere
One of the most advantageous reasons of using SaaS is that you can literally access the services from any location that has an internet connection. This means that as long as you are connected to the internet, you can receive round-the-clock support from your SaaS providers.
Do keep in mind that you will likely use a variety of SaaS providers, perhaps one for email campaigns, one for data backups, one for customer service support, etc. With round-the-clock support, though, you can have peace of mind in knowing that each of these business operations is being supervised and attended to.
Without SaaS, your focus will be divided among the various business processes for which you are responsible. And as much as you may try, 24×7 support for all operations simply isn't attainable by yourself. This is what makes SaaS all the more imperative. You might think that deploying some SaaS services may be an expensive investment, but what you need to think about is what it will cost you if you don't use a specific SaaS.
For example, let's say your vice-president of sales is giving a presentation tomorrow. If she can't access her presentation all of a sudden via your company's private computer system, then this could be detrimental. With SaaS Microsoft services, though, 24×7 support would be provided, ensuring that she can easily access her PowerPoint presentation via the cloud.
Employ More Staff in Areas that Promote Improved Profit Levels
Round-the-clock support is also enhanced via SaaS because your employees can focus on goals that promote improved profit levels. Whether it be your customer support department or your information technology staff, SaaS means they don't have to direct their attention toward non-critical business functions.
Gone are the days of your employees having to deal with time-consuming updates and upgrades. Work disruption is significantly reduced, thanks to SaaS, which results in less downtime and enhanced customer service. Several US-based airlines rely on SaaS to meet many of their needs, including communication with customers with regards to flight status, delays, updated itineraries, departure gates and more. As can be imagined, when it comes to the airline industry, there is no time for downtime. Before taking advantage of first-class SaaS, planned downtime for each month was in excess of four hours. Now however, the service recovery window has been reduced from 45 minutes to 30 seconds, and the number of necessary servers it takes to operate one of the airline's daily functions has been slashed by 40 percent.
SaaS comes with full training, meaning your workers will understand the 'ins and outs' of all integration processes. If your staff members work with SaaS, they will be taught how to achieve the best and simple user-experience possible. And whether they are accessing the service via a smartphone, computer or tablet, they will know how to efficaciously use the service in a way that brings the utmost efficiency and profit to your enterprise. Also, 24×7 support will be available if they ever have any questions. Whether the support comes via online or voice methods, all users will have the tools and resources they need to use SaaS, as it was meant to be utilized.
The Takeaway
By taking advantage of SaaS, businesses can better focus their attention and efforts on core business functions that directly influence customer service and sales. These goals are accomplished due to the 24×7 support that is provided by SaaS service providers.
ExterNetworks' Value Proposition
ExterNetworks operates a managed cloud infrastructure that runs on Amazon Web Services (AWS) and provides deployment support, along with ongoing 24×7 monitoring services from its Network Operations Center in Piscataway, NJ.
If you are faced with access to limited datasets in the cloud that takes a lot of effort in contextualizing, now is the time for you to leverage free open data management platform. We at ExterNetworks will be happy to help and support you with the management of your IT and cloud services.
Optimize Your Enterprise Network to be BYOD and IoT-Ready
Surviving Disaster With Managed Business Continuity Solutions
Subscribe to our Newsletter
Get the latest content from our Managed Services Blog.
[contact-form-7 id="686" title="Sidebar Subscribe form"]
Latest Posts