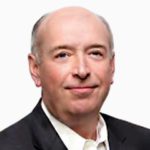 The US temp staffing industry is booming, with its size expected to increase to 3.4 million employees in 2020, with $185 billion in temp revenues and 2.2% temp help penetration. About 15%-25% of the total workforce is expected to be contingent. Along with this is a foray of recruiting firms and agencies looking to get a slice of the pie with the offer of their staffing services. As an enterprise, you can get a lot done quickly with expert contract staff and gain efficiency working with a reputable recruiting firm. Selecting the 'right recruiter' for your staffing needs can make the difference to an organization's top-line through choosing the best talent. But, how do you make the right selection of a recruiter? Read on…….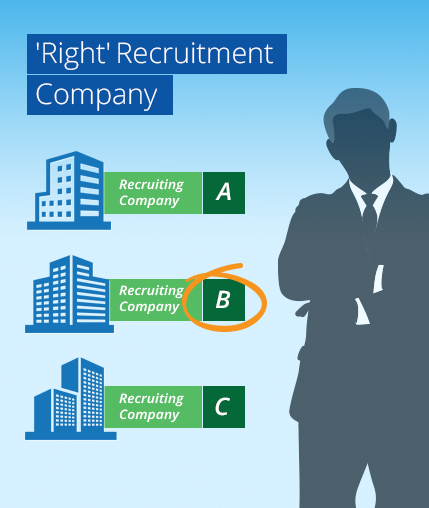 Choose The Right Recruiting Company To Maximize Human Capital
THE RECENT TEMP STAFFING SCENARIO
Ever since the initial idea for temporary and contract staffing began in the late 1940s, it has undergone a paradigm shift over the past several decades. Staffing companies have emerged as the largest employment providers in the US, with vast resources at their disposal in terms of staffing options. According to the American Staffing Association (ASA), one out of every 10 workers gets jobs through temp staffing agencies every year.
According to the 2015 US job forecast by CareerBuilder, temp staffing is expected to increase this year, as employers struggle to fill in demand roles and compete to maintain more flexibility in their workforce. The percentage of employers who plan to hire temp or contract workers in 2015 increased to 46% this year, from 42% in 2014. The growth rate of temp staffing for 2015 is predicted at 7%.
In general, the staffing industry is considered to be a leading indicator of economic growth. As such, the high penetration rate would forecast a decline in the overall unemployment rate. According to ASA, temp help employment is a particularly strong coincident economic indicator when the economy is emerging from an economic downturn.
THE BOOMING FUTURE OF 'TEMP STAFFING'
The reason for increase in temp staffing is that on one hand, many organizations are looking for more flexible workforce options, while on the other, the workers desire a mobile, educational and flexible work arrangement. Moreover, the increased surveillance of independent contractor status by government agencies will open up more opportunities for contingent workers, as staffing agencies want to overcome the headache by government. Temporary workers can ease the burden placed on permanent staff by high demand for a product or service, reducing fatigue and high turnover rates. On the other hand, a flexible workforce can ease an employer's payroll costs, if demand shrinks.
Extensive use of temp staffing has become the new standard. Many organizations need temp staff to meet their everyday goals, as they don't want to exhaust the permanent staff. It's an addition to the permanent staff that is a strategic staffing play as the economy improves. Employers start converting the temp positions into permanent positions once demand stabilizes.
The healthcare industry is propelling the US employment growth. Thanks to The Affordable Care Act (informally called Obamacare), which became a law in March 2010, healthcare has since benefited with the creation of about 1.2 million jobs. Obamacare, which requires organizations with more than 50 full-time employees to offer health insurance to them from 2014, has been a big boon to the contract staffing industry. To avoid health insurance, many organizations are recruiting employees as temp staff, which will further lead to a boom in temp staffing services in the future.
Although the staffing industry is expected to boom in future, it will become more concentrated in 2018. Online staffing is expected to grow and the percentage of companies using independent contractor compliance solutions is also expected to rise.
Temp staffing is increasingly becoming an integral part of the workforce. Staffing Industry Analysts (SIA), the global advisor or contingent work, forecasts that 50% of the workers at Fortune 100 companies will be contingent hires by 2020. Furthermore, according to the long-term forecast of SIS, the US temp staffing industry size will grow reach 3.4 million employees in 2020, with $185 billion in temp revenues and 2.2% temp help penetration. It is also expected that between 15% and 25% of the total workforce will be contingent, as more organizations recognize the significance and benefits of temp staffing.
While every organization's need for temp workers will differ, they will increasingly need to think about implementing an effective recruitment strategy that provides the right blend of contingent and permanent workers to steer their organization ahead.
BENEFITS OF TEMP STAFFING FOR EMPLOYERS & EMPLOYEES
Hiring of contract employees enable small businesses to take advantage of all the benefits and opportunities of having a full staff on hand. Working with a stable and secure staffing agency provides employers with constant flexibility and coverage of risks in a dynamic business environment. A company need not worry about the burden of rising business costs such as medical facilities, social security benefits, employee sickness, absenteeism, or family leave any longer. Moreover, employers can also use contract agencies to avoid workers' compensation plans, unemployment taxes, and employee unions. Temp staffing can serve as the manpower solution that offers a financial edge to small businesses that are positioned for growth, but aren't ready to hire full-time employees.
The benefits are not just limited to employers and their businesses, but also extends to qualified workers and professionals, who can take advantage of a host of benefits through staffing agencies. For instance, most organizations provide training to their employees; so, temp workers can benefit from this training, compared with their permanent counterparts. Moreover, a professional will be exposed to new processes, technologies, perspectives, and culture with every new assignment, broadening their horizons. Over the course of time, these temp employees will continue to build upon their experience, expand their skills and become more employable in the long run.
Temp staffing is not only for those who look for flexible schedules and more experience, but also for new graduates, who look for employment to start their careers. By commencing work with a staffing agency, these graduates can gain from an assortment of work in their fields, building up their resumes and acquiring new skills they might not have experienced otherwise.
Temp staffing is all about providing flexibility to both the employer and the employee. In the past several decades, temp staffing services have boomed, and it has become the field to suit anyone's needs.
CHOOSING THE 'RIGHT' RECRUITER FOR YOUR STAFFING NEEDS
In order to streamline costs, many organizations are outsourcing their recruitment needs rather than employing the services of their HR department. If you have decided to employ the services of a recruiter to meet your organization's personnel needs, then it is time for you to know how to choose the right recruiter. The abilities of recruiters to help you in your staffing needs vary, but you need to thoroughly vet them before making the right choice.
While selecting a recruiter, you should avoid making your choice based on just price. It's true that you have a budget, but it doesn't mean that the lowest priced recruiter is always the best choice for you. According to an estimate by the US Department of Labor, the expense of hiring a wrong candidate is nearly 30% of the employee's first year salary. Using the services of a professional recruiter will ease your hassles of the recruitment process and avoid hiring a wrong candidate, as the recruiting agency possesses a team of staffing specialists with expertise in hiring the right candidate. Any amount spent on selecting the right person is money well spent, as it mitigates your long-term troubles.
The reputation of the recruiter is another important thing. A recruiter who says that he's best needs to back it up convincingly. To be able to hire the best talent, you will need a recruiter who has been in business long enough to develop the rapport and respect in the industry, because only such firms attract the most skilled personnel. Along with reputation, the recruiter's reach is also significant. If you are unable to get the right candidate in your local market, then a specialized recruitment agency can come up with that special candidate, as they have access to candidates you don't.
If you are a company specializing in something specific, then you need the services of a specialist recruitment agency. A staffing firm specialized in the field in which you plan to hire a new recruit can offer high-quality candidates than most generalist firms can.
The following can be used as a checklist by organizations hiring a recruitment agency, before enlisting the task of recruiting personnel for them:
The specialty of the recruiter in recruitment
The industries the recruiter usually deals with
The level of experience of the recruiter in his field
The communication levels of the recruiter with the organization as well as the prospective employees
The amount of respect the recruiter commands in the market
The process the recruiter adopts for selecting candidates
The progress the recruiter makes while recruiting candidates.
Human talent is the most important resource in any organization in every industry. Choosing knowledgeable and experienced recruiters with excellent interpersonal skills will go a long way in finding the right people for your organization.
THE 'EXTERNETWORKS' ADVANTAGE
At ExterNetworks, people are at the core of our organization. Our consultants with business and consulting experience from diverse industry functions ensure that we always recruit the right individuals with the right attitude, commitment, dedication, and those who stretch themselves to fulfill the clients' requirements.
We collaborate with other recruitment agencies in the industry, ensuring a wider pool of resources and the quality of staffing personnel. Our partnership with firms looking to build long-term strategic relationships enhance our reliability and value among both employers and employees. Our association with firms who focus on service delivery metrics, and understand the importance of communication and creative problem-solving makes us stand apart from the competition. ExterNetworks believes that open communication and performance measurement are the keys to ensuring a successful relationship between the employer and the recruiter, as well as between the recruiter and the employee.
At ExterNetworks, we follow a unique recruitment methodology that supports both global and local requirements. We leverage the state-of-the-art technology and network centers, and deploy project teams with subject matter expertise in our clients' market verticals. Our 360-degree recruiting solution– including candidate identification, screening, testing, technical interviewing, background verification and review of rigorous assignments – help us to always identify the right candidate for the right job. We have the capabilities to deliver single person recruiting or complete outsourced BPO functions, as per our client requirements.
Public Cloud and NOC Service Integration
IoT & WEARABLE TECHNOLOGIES – THE FUTURE
Subscribe to our Newsletter
Get the latest content from our Managed Services Blog.
[contact-form-7 id="686" title="Sidebar Subscribe form"]
Latest Posts