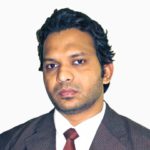 With just a pair of Ethernet cable, you can get in-car internet, which connects to infotainment, cameras, wifi and in fact to each piece of electronic which supports network connectivity.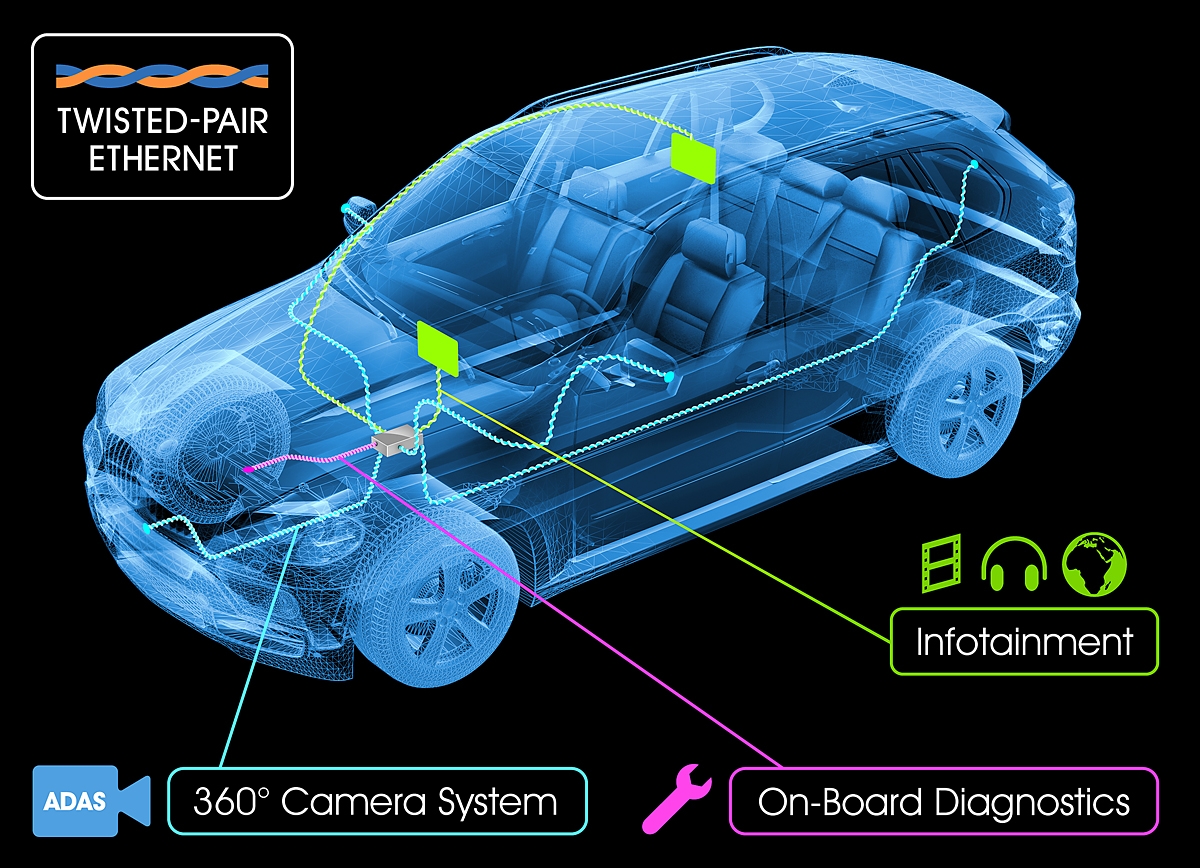 Image Source: http://blog.broadcom.com/automotive-technology-2/broadcom-broadr-reach-ethernet-portfolio-brings-autos-into-digital-age/
Find how your car can be a high-speed internet hub inter connecting everything. This is all possible because of automotive grade Ethernet installed in your car supporting 100 Mbps bandwidth. In future, as IoT advances in auto industry, it will let cars get connected.
Frost & Sullivan, study reveals that by 2020 many cars will possess approximately 60 Ethernet ports, at least 10 ports for a basic version and up to 100 for a premium level car. The latest version of Ethernet processors supports a 100Mbps networking mesh in the car; connecting internet of things devices to Wi-Fi routers through standard two wire cable.
When your car has a 100Mbps bandwidth capability and up to 60 Ethernet ports readily available it takes the IoT devices to a whole new level. Three things readily evident are:
The IoT becomes High-Speed Internet of Things. You don't have to wait to get to Wi-Fi connection or a Starbucks hotspot to have your "thing" communicate with the network. Despite all the LTE 4G speeds we all know that upload performance of those many Selfies or our Fitbit run data is best when we are connected to a high speed Wi-Fi, directly to the Computer or via an Ethernet network.
Your entertainment options become limitless. With the internet in car, you can plug your laptop at any rest stop and stream House of Cards or Game of Thrones (GoT). Watch live events while on the road. For example Freescale, announced that it is introducing Ethernet system into cars to support extensive IoT for next generation infotainment, cameras, and other electronic gadgets. Ensuring infotainment is seamlessly connected to other gadgets of the car and allowing the access of rich media content in an easy manner.
Your business productivity grows. This one I am not sure about, because sometimes you need to disconnect from work, rest up and come back with fresh ideas. Particularly for business executives, recently a sure escape they could have counted on was flying. While flying people understand that they do not have Internet connection, are unreachable and do not expect immediate responses from them. That all changed with in-flight Wi-Fi. While on the road they may respond to emails but can escape big file review conversations. Guess what, now it is just a matter of pulling over to the side of the road and you can set up a whole virtual office right there. But then again you just don't have to tell the boss you have a car that is that souped-up.
You are left with the questions of whether the introduction of automotive grade Ethernet for you car is a blessing or a curse? The good part is that the intent here is to enhance the driving and passenger experience while minimizing the cost of installing expensive electronic gadgets. But with the IoT, Smartphones and the always-on social media integration, the crazy drivers on the road, and don't forget the soon to be driverless cars on the road to manage, how much more distraction can you handle? The governments are still looking for ways to keep people from driving and texting; now we are going to add high-speed Ethernet capability?
I'd like to know what you make of all this; please provide you comments and opinions below.
About ExterNetworks
Externetworks can help you throughout your information technology lifecycle from the preparorty Site Survey services and Site Readiness services through to ongoing Managed Services for monitoring and management of your IT infrastructure and applications. To learn more about our full portfolio of services please visit our home page. For all other questions, or if you just want to have a chat please drop us a note or look up a phone number from our contacts page, or connect with us via twitter, Facebook, or LinkedIn.
Get a free copy of our Onsite Support Service Brochure
Is your site ready for the bandwidth you ordered from your carrier?
Subscribe to our Newsletter
Get the latest content from our Managed Services Blog.
[contact-form-7 id="686" title="Sidebar Subscribe form"]
Latest Posts