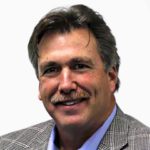 Are you looking for someone to answer that cry for help as far as onsite and remote management of information technology and technology support services? Are you ordering new bandwidth for your office, and do you want to make sure your systems are prepared? Consider getting a site survey and associated site readiness services. This will help prepare your company's systems for any upcoming service/bandwidth changes. Then, consider continuing the support through a series of managed services.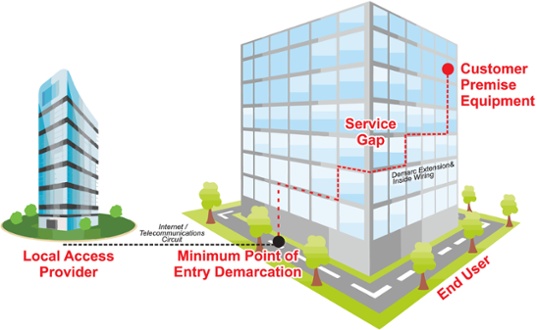 When talking about these services, what exactly do we mean? Let's define what they are, and you'll see how a Managed Service Provider (MSP) is better positioned to help. You don't want to cause delays in getting your new bandwidth up and running because you don't understand your responsibilities in preparing your site.
What Exactly Are Site Survey and Site Readiness Services?
The exponential growth of data makes it critical for organizations to deploy large bandwidth if they want to stay competitive. So we see an increase in Customers taking advantage of MSPs site survey and site readiness services to accelerate the initialization of their Internet and technology infrastructure. What exactly is a site survey, you might ask? As can be inferred from the name, it's the inspection of a location. Specifically, it's intended to help with the network design, or, more generally, telecommunications service delivery. Identifying the level of support that's needed to ensure a successful deployment and meet your specific network configuration needs and putting in the right solution to get the job done correctly the first time is no easy task.
Typically, business people are surprised to learn that they are responsible to get their site ready. When you order bandwidth to your home, you are ordering a service, and you expect the carrier to get your service working before you will pay for it. Many businesses that order bandwidth believe that the carrier is responsible for getting the service up and running. Typically, businesses are a little surprised when the responsibility falls on them to get the service up and running, which may throw their timelines off.
As you prepare to have a new telecommunications circuit delivered, the site survey will provide you with a full look at what else needs to be done "before a football can be thrown out on the field." You will get great value and avoid cost exposures from delays that result from an incomplete infrastructure by using a site survey services as part of your setup plan.
It takes an expert engineer specialized on multiple vendor platforms, familiar with the relevant building codes and ordinances, physical and logical technology configurations and protocols to be implemented; regulatory requirements and other complex details to give you an accurate read of your location to guarantee the most optimal deployment. A seasoned systems integrator or a managed services provider can provide this service to your business very cost effectively. So In selecting an MSP, ask about the level of expertise of their field technicians that will complete the survey; as well as, the type of documentation or report you will get at the end of the survey. They must commit to provide you with a detail assessment report regardless of whether you chose to use them to deploy the site or provide ongoing managed services support.
At Externetworks we deliver a professionally documented assessment that makes your planning and implementation very easy. It includes details of the site's assessment in line with technology and other regulatory requirements, including a proper estimation of the physical materials and work required, installation standards, and testing and acceptance of said carrier service.
The other half of the equation here has to do with site readiness services. From your perspective as the client, this basically means what you need to do to better prepare your site/domain to be fully functional using the telecommunications services being delivered to you. The work required to get the site ready is mostly outside of scope for the daily capabilities of the standard IT department. Here again is it most efficient to leverage the expertise of the MSP who does this day-in-day-out at on a larger scale.
Also Read : Fix Network Issues with Managed NOC
Some critical areas an MSP such as ExterNetworks can offer you with onsite IT support include inside wiring/demarc extension, electrical wiring and equipment, customer premises equipment installation, expert engineering resources, project management, labeling, managed travel, and a 60-day guarantee that lasts beyond circuit acceptance.
Why Site Survey and Site Readiness Services?
You are able to get prompt service activation; resulting in up to a 50 percent reduction in the lead-time it takes for your system to be up and running. Like a general contractor on a construction site, the MSP helps optimize resources and timing. Basically, an MSP has done it many times before and can help you eliminate any extra waiting time between your telecommunications provider's ready-for-use (RFU) date and your business site being ready.
It can help you "mind the gap." Internet and telecommunications circuit providers are only required to deliver services to a minimum point of entry (MPOE) in the building — the demarcation, or "demarc." You then become responsible for connecting the circuit to the CPE. An MSP will make sure the specialized field technicians and special equipment are ready when needed to do the inside wiring to close any demarcation gap.
Given the speed of change in the digital economy, your business cannot afford delays or reworks of its infrastructure. The saying of "measure twice cut once" has never been more appropriate. What we have found out is that businesses that leverage an these expert services to get their site ready benefit from a fast and reliable turn-up of their services. And when go on to leverage a MSP's proactive monitoring and management solutions there is a sustained support of the competitive edge their technology infrastructure provides to their business.
Externetworks can help you throughout your information technology lifecycle. From initial onsite support services to ongoing Managed Services for monitoring and management of your IT infrastructure and applications. To learn more about our full portfolio of services click here to visit our home page. For all other questions, or if you just want to have a chat please contact us here, or via twitter, Facebook, or LinkedIn.
In-Car Internet Lets You Stay Flawlessly Connected to The IoT
IoT: How Secure are You With the Internet of Things? Externetworks
Subscribe to our Newsletter
Get the latest content from our Managed Services Blog.
[contact-form-7 id="686" title="Sidebar Subscribe form"]
Latest Posts