Today, wearable technology has contributed to a $700 million industry just in the form of wearable fitness and health technology trackers and is still growing exponentially. Of these smart wearables, the smartwatch is the most well-known type. Apple, one of the most valuable brands in the world, has forayed into wearable technology. The initial line up of companies such as Facebook, Twitter, Pintrest, Honeywell, City Mapper, BMW, American Airlines, and Strava have been given the opportunity to create Apps to build customer engagement through this gadget.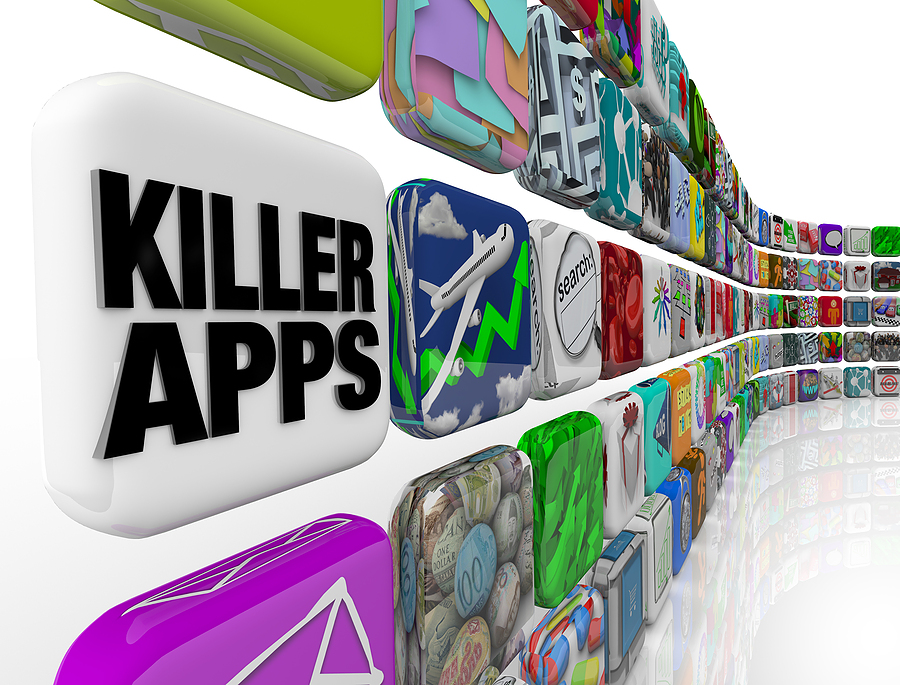 Launch Apps On Apple Watch To  Revolutionize Business
source: webindustry.com
By 2018, the wearable technology market is predicted to surpass $12.6 Billion (Head Tech report). With more than 74 million iPhone users around the world, Apple has consistently proved itself as a dominant player in the smartphone market. These numbers prove that Enterprises must join the Apple Watch bandwagon to create business apps for iPhone users to leverage the billion-dollar industry it has created.
Also see: How The Apple Watch And Other Connected Devices Will Impact Enterprise IT Infrastructure
With the launch of Apple's smartwatch, business customers will discover a customized experience from apps that are most relevant to them:
Contactless payments made possible via the new Apple Pay app.
Receive notifications on directions and check-in information in a hotel that they booked,
Receive alerts from Airlines on travel-related information such as flight delays, temperature of destinations etc.,
Instant messages from business and social networking sites,
Fitness alerts from Fitness Apps,
Instant information from GPS related apps,
Alerts from automobile companies on the performance of their vehicles,
Control other devices such as thermostats to change room temperature,
Control lighting at home such as switching on lights and dimming them,
Real time scores on sports that they follow,
New Alerts from around the world curated just for them,
Food recipes to make your cooking interesting, tasty, and healthy,
Astronomical alerts such as meteor showers, eclipses and more,
Bid alerts from their favorite online marketplace,
Real estate listings from the market they are interested about,
Parking payments by phone,
Weather alerts in the city they live in,
Listen to favorite music, know information on a song a singer is singing, etc.,
Receive alerts on favorite places that they pinned on images,
Banking alerts on transactions, payments, due dates, and so on.
This is just the beginning. With exciting possibilities and convenient accessibility on the wrist that the new Apple Watch has created, many players have launched innovative apps in the Apple Watch App store to engage with new customers and retain their loyal customers who use the Apple Platform.
The Apple wearable device launch has opened a new market for innovative business opportunities to gain a competitive edge. At ExterNetworks, business transformation is at the core of our services strategy. We offer Application Development Services for Mobile Applications from design, development and implementation of innovative mobile applications for your business. If you have the idea, we deliver your apps with a faster time-to-market along with competitive pricing.
Call us today for 6 hours of free Design and Consultation service to know how you can drive business transformation by creating apps for the new Apple Watch.
You can also read our related posts on the new Apple Watch
Cyber Gang Robbed 100 Banks Worldwide – Did They Even Breach The US Banks?
How the Apple Watch and other connected devices will impact enterprise IT infrastructure
Subscribe to our Newsletter and
Never Miss a Post!
Get the latest content from our Managed Services Blog.
Subscribe
Latest Posts