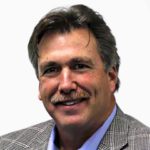 In our earlier blog post, "Empowering Smart Cities with Open Data by PediaCities" we have discussed at length about what Ontodia's PediaCities can do with raw and unstructured data, thereby creating actionable insights to enhance the lifestyle of communities in Open Data Countries.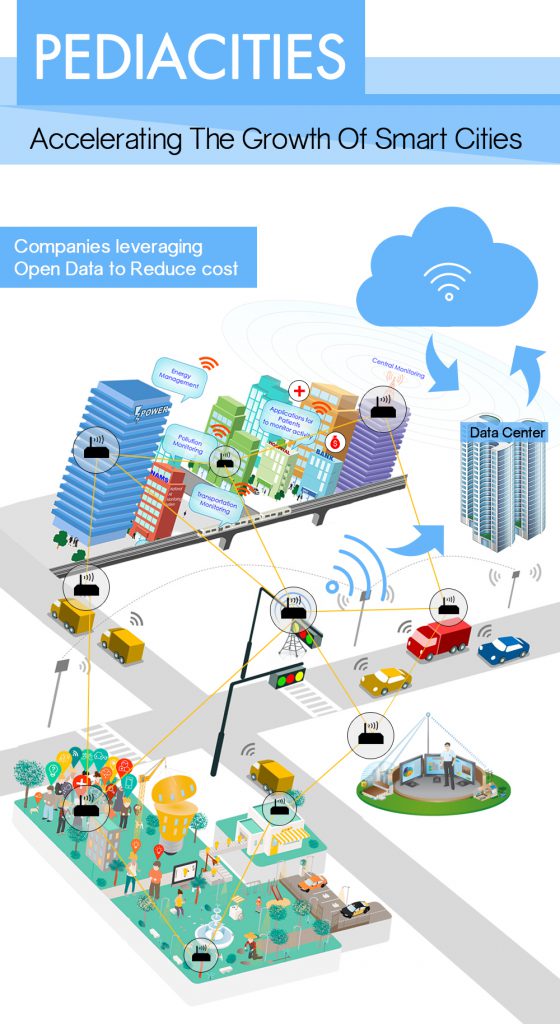 Pediacities – Accelerating The Growth Of Smart Cities
PediaCities, as we know, comprises two major subsystems – OpenData.city that is powered by CKAN and Key Place Indicators (KPI) platform. The PediaCities Cities Open Data Platform was built from experience that was garnered from data partners who helped third-party organizations publish data, NYCPedia, interviews with various policy-makers and researchers, and deploying CKAN data portals for various organizations. PediaCities has successfully attempted at creating humanized Open Data by location and time – creating a page-ranking algorithm that scores datasets on freshness and quality by using a metadata crawler.
NYCPedia is now the new data encyclopedia about New York City (NYC). You can search for more information about NYC from NYCPedia.com by borough, neighborhood, or zip code. The Open Data that is available for NYC is curated and organized to provide actionable insights to explore crime rates, jobs, education, health, maps, real estate, transportation.
PediaCities constantly looks to add new data sources and greater datasets to enhance their OpenData.city library and screens these datasets for privacy and security.Organizations and institutions who need data services are encouraged to link their data to NYCPedia to pull up-to-date and easier to explore information.
IBM invited global teams to design a mobile app that can leverage the expertise of Watson cognitive computing capabilities to analyze, discover actionable insights and learn from Big Data. Ontodia grabbed the opportunity and competed with a vision to answer deep questions about cities by leveraging their huge Open Data in PediaCities. In May of 2014, Ontodia was selected as a one of the 25 finalists in the IBM Watson Mobile Challenge.
Ontodia created a prototype app that allows users to ask in-depth questions about the city of NY. By using IBM's Watson ability – to parse natural-language and Big Data analysis, and to extract knowledge and deeper insights from Public and Private sector Open Data, it helped NYCPedia to provide answers and insights that is locked away in volumes data. Whether users consider a "Doctor to diagnose a patient", "A Wealth Manager to advise clients on their retirement portfolio", or "Even a Chef to create a new recipe", on a daily basis they need new approaches to put into context the volume of data in order to derive value from it.
Ontodia's Answering People Interface City Intelligence Concierge service simply expands on IBM Watson's capabilities to mirror some of the key cognitive elements of human expertise and created a service that can reason about a problem like a human does. This Concierge service is based a freemimum model – free answers to simple questions and paid answers to complex questions that require powerful searches that are asked by government officials, developers and citizens. This mobile app connects to Ontodia's PediaCities and answers that are analyzed by Watson are in turn sent to PediaCities to provide rich context. PediaCities delivers the contextualized answers directly to the mobile devices, thereby dramatically reducing the time so that users can quickly derive value from it.
Leading the market as a Managed Cloud Services provider, we at ExterNetworks are Ontodia's Technology partners to deploy and manage their PediaCities cloud (PaaS) offering that is running on the Amazon Web Services (AWS) platform. We also support Open Data Publication for their clients. We will be happy to help and support you with the management of your IT and cloud services. For queries you can reach us through contact us page or connect with us at Twitter, Facebook, or LinkedIn.
Benefits Of Managed Services To Avoid Delays In Bandwidth
Google Perfkit Sets 'Benchmark' For Cloud Applications. WHAT'S NEXT?
Subscribe to our Newsletter
Get the latest content from our Managed Services Blog.
[contact-form-7 id="686" title="Sidebar Subscribe form"]
Latest Posts