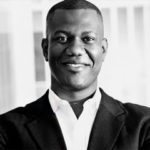 Today's business world requires companies to use a broad range of technology and IT equipment, the Internet, as well as mobile devices for conducting business. Hence, it is natural that with the growing use of technology and high-tech solutions, almost 6 out of every 10 companies today have experienced a cyber breach at some point of time or the other. Thus, there is a growing need for your business to learn to be cyber resilient, manage these risks and protect your business. When you think of a cyber attack, you need to look at it with a holistic view, which includes loss of revenue, downtime, the cost of retrieval and getting back online, loss of reputation, and legal consequences due to private data leakage. In this blog, we discussed some simple and easy ways to prevent unnecessary cyber risks and avoid human errors that can lead to attacks on your company.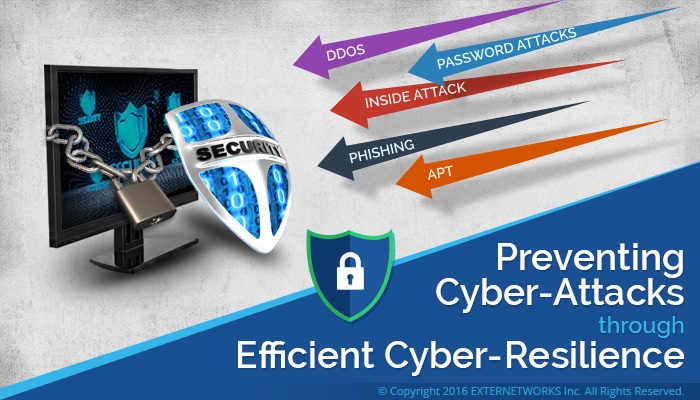 Make your business cyber-resilient to cyber attacks
Cyber attacks can significantly hamper business operations as companies greatly rely on technology, social media, and the Internet to manage costs and maintain a competitive advantage. Being cyber resilient can help a company prevent loss of revenues, business downtime, several unforeseen costs, and legal liabilities that come bundled with a cyber breach.
Companies, whether small or large or of any industry, can become a target of a cyber attack. It is thus imperative that businesses take preventative measures and adopt a serious approach to cyber security to help minimize risk. Efficient cyber resilience can enhance your business' reputation, its brand image, protect from losses and much more. Read the full story.
Different Faces of Cyber Threats
Cyber and data security breaches are carried out with a malicious intent by the attackers. In fact, the main causes of a data breach may be a malicious or criminal attack, system glitch, or even a human error.
However, businesses, as well as employees, need to understand that whatever causes the breach, there is a strong need for cyber resilience, as the ramifications of such cyber attacks and breaches can be broad and very costly.
Some of the main categories of cybercrime are:
Inside attack
Distributed Denial of Service attacks (DDoS)
Intellectual property/confidential data theft
Password attacks
Phishing
Unauthorized network access by outsiders/employees
Virus or malicious software infection
Advanced Persistent Threats (APTs)
Tips for Cyber Resilience
The following tips on cyber resilience will help you to manage cyber risks and take corrective action in the event of cyber attacks:
Maintain Up-to-Date Software:
One of the primary things that you can do to protect yourself and your organization from cyber attacks is to stay up-to-date on the software you use. A study conducted by HP found that timely patch management can help you avoid 85% of targeted cyber attacks. Hence, it is crucial that whenever there is a new update of your software available, you should immediately update it. Updating your software on a daily basis helps you overcome the software vulnerabilities that the developer tries to fix with each new update.
Perform Vulnerability and Penetration Testing:
Once you have the necessary security systems in place, it is equally important to test it from time to time to find out its efficiency and strength. You should perform vulnerability and penetration testing on your security systems regularly – monthly or a quarterly basis – to identify and fix its weaknesses.
Maintain Back-Up Diligently:
One of the best ways to spring back from a cyber attack and to ensure cyber resiliency is to back-up all your critical data, files and bandwidth capabilities. Maintaining back-ups diligently will help you retain and retrieve crucial information in the event of a cyber attack.
Train Your Employees:
Another very fundamental but essential step in protecting your organization from cyber attacks is to train your employees. You should conduct annual or bi-annual training in security practices that can help your employees understand acceptable security practices, user security policies, and various tips to prevent security breaches. Also, you must regularly reinforce these security practices in your training, as employees may, very often, drop guard and stop following such necessary guidelines. It is, therefore, imperative that everyone in the organization – right from the new hire to the top management – understands the need to take security seriously and feels responsible and accountable for maintaining security.
Keep Your Emails Secure:
It is crucial that you protect your internal network by safeguarding your emails. Emails have become one of the primary targets of cyber attacks, the main communication tool in organizations, both internally and externally. You can do away with a majority of e-mail-borne threats by hosting anti-spam and/or e-mail services that will help protect your business.
Ensure Systematic Information Risk and Incident Management:
Following a systematic information risk and incident management regime can prevent cyber attacks. You should set up a proper incident response and disaster recovery plan, test the plan and fine-tune it further. You should also establish an appropriate information risk management plan to ensure adequate governance structure and ascertain your risk appetite.
Manage User Privileges and Media Controls:
It is imperative that you control the user access and limit them appropriately while monitoring their activity diligently. It is also important that you control and limit the users' administrative capabilities for systems and social footprints. A basic ground rule to follow is that the fewer the people who have access to sensitive information, the better. Also, you should control access to removable media. It is crucial that before importing any removable media onto your system, you scan it to check for malware.
Down with DDoS:
It is vital that your systems possess the capability to avoid or absorb attacks that might degrade them. Hence, it is wise to invest in protection against DDoS attacks.
Protect the Gateway Layer:
It is obvious that one of the weakest points in your network system is the gateway through which your organization connects to the Internet. It is through this weak spot that most viruses can easily enter the system undetected and wreak havoc. Hence, to protect the gateway layer and suppress cyber threats at this level, you should maintain up-to-date security appliance with gateway anti-virus and carry out web content filtering.
Provide Extra Layer of Protection for Business-Critical Transactions:
Any leak or breach of business-critical transactions and the inherent sensitive data can significantly hamper your business. Therefore, you must provide an extra layer of protection to protect your sensitive business data and ensure that it is not leaked accidentally through any web connection.
Have a Proper Insurance Cover:
Apart from trying to avoid cyber attacks, and protecting your business and critical data, it is equally important to have a proper insurance cover to include any damages in case of a breach. An adequate insurance cover will protect you from incurring losses that occur due to cyber risks and may typically include liability protection. Such a protection will help you to meet costs in dealing with a breach when clients who are affected hold you responsible for compromising information compromised and expect compensation for the losses incurred by such breach.
Have a Proper Resiliency Plan:
You should have a properly chalked out cyber resiliency plan that helps provide fast response and manages a data breach. This plan should have properly laid out protocols that employees can follow to manage a situation when a breach occurs. The plan should also ensure that employees use proper data breach prevention as well as intrusion detection tools to help identify a breach as soon as it occurs. You should also regularly conduct mock drills to test the efficacy of your resilience plan and to fine-tune it, if necessary. Such mock drills will also help your employees gain hands-on practice as well as confidence in being able to detect quickly and contain a breach, if and when it occurs.
Protect the Endpoint, the Computer:
Organizations find it challenging to maintain the security of endpoints or PCs. This is because PCs are vulnerable to attack if the employees are not diligent about cyber security and do not follow proper security guidelines. You can protect these endpoints or PCs by keeping spyware and anti-virus software up-to-date on all in-network computers. You should also ensure proper patch management to fix security vulnerabilities.
Gain Leadership Buy-in:
You should gain leadership buy-in through executive and board engagement to make your security culture all-inclusive. Such a leadership involvement towards cyber resilience is crucial, as it helps deliver a strong message to employees, vendors, and partners about the organization's commitment to fighting cyber attacks and cyber crimes.
Have a Holistic Approach to Cyber Resilience:
You should have a holistic approach towards cyber resilience. You must implement company-wide security policies that will help reduce the likelihood of an attack. Everyone must be made responsible and accountable for cyber security. You can mandate practices that insist on creating strong passwords (combination of letters, numbers, and symbols) and change them frequently. The organization should also test its processes, procedures, and people regularly. You should also ensure that your company's security strategy is current and efficient for the business and its risks.
Security Solutions You Can Use
The security solutions in today's market offer varying degrees of protection against cyber attacks, which you can use at least for a level of primary protection. These are:
Encryption Software: This software can help encrypt and protect all your sensitive data such as customer information, financial statements, employee records, and client information.
Data Backup Solutions: Data Backup Solutions can help backup all your business-critical data. In the event of any information loss or compromise, you can quickly retrieve the data from the alternate backup location.
Password Security Software: With a password security software, you can set up a two-step authentication or password security for your internal programs to reduce the probability of hacking of passwords.
Antivirus Software: An antivirus software can be your primary defense against most types of malware.
Firewalls: Firewalls can help provide an added layer of protection to any hardware or software. Firewalls can help prevent an unauthorized user from accessing a computer or network.
Conclusion
With the broad range of opportunities that Internet has opened for you also comes the risk of cyber attacks. Attackers are on the lookout to try to steal your money, information, or even disrupt your business. It is time to fight these attacks, as most of such cyber attacks can be prevented or detected with basic security practices. Being diligent about cyber security at the workplace as well as at home can make an enormous difference towards efficient cyber resilience.
ExterNetworks is a single-source Managed Services Provider (MSP) of Security Solutions to address your cyber security challenges. We seamlessly deliver cyber security services by providing you access to professionals with specialized skills. We provide support to secure your organization's IT systems by gathering, analyzing and interpreting real-time information that enables more accurate understanding of the status of the connected assets. We implement a full range of Cyber Security Management tasks such as proactive monitoring, detection, isolation and resolution of issues impacting your business, connected devices and its processes. Our Security Solutions span a broad range of applications, technologies, and enterprises. We proactively monitor your network to identify potential issues before they pose a problem for your business. We also initiate maintenance based on advanced diagnostic tools to resolve incidents.
Is Your Anti-virus Giving You a False Sense of Security?
IoT Savings Across Global Industries -Infographic
Subscribe to our Newsletter
Get the latest content from our Managed Services Blog.
[contact-form-7 id="686" title="Sidebar Subscribe form"]
Latest Posts