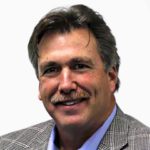 The Healthcare industry has made significant progress over the years by relying on the importance of Technology. Now more than ever, the role of IT plays a crucial role in improving the quality of patient care, reducing costs, and heightening efficiency. Across the world, both public and private healthcare sectors depend on IT to generate patient reports, send relevant information to patients, and to reform payment models. However, to provide leading-edge care, Healthcare providers must closely look at their current IT challenges, and plan for the future growth and expansion.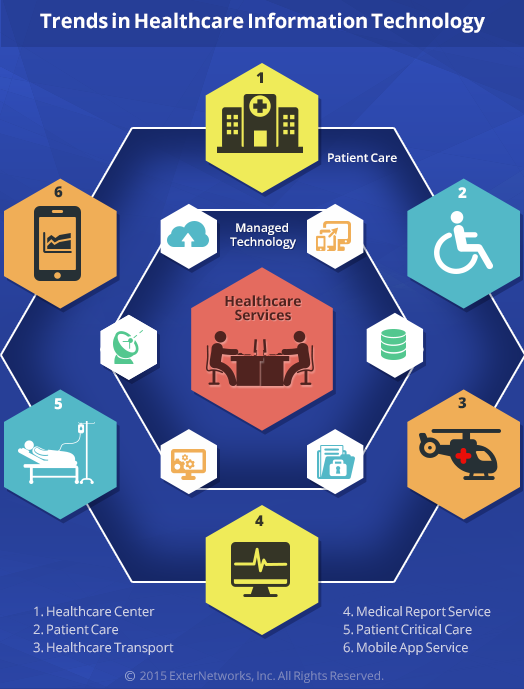 IT plays a crucial role in improving the quality of patient care, reducing costs, and enhancing efficiency.
Embracing IT poses both opportunities and challenges for any industry, more so for the Healthcare industry. Amidst the ever growing population, the subsequent enrollment into health insurance, (approx. 6.5 million Americans enrolled in 2014) constant cyber-attacks, healthcare organizations are rapidly integrating EHRs and connecting with patients using patient-provider communication tools. 2015 will see a major transition in the US Healthcare with the implementation of ICD-10 compliance. Many countries worldwide are already moving to adopt ICD-11. Healthcare is all set to evolve digitally with rapid strides in personalized medicine and customer engagement through mobile apps and medical devices.
Healthcare IT: Based on a recent report from IDC Health Insights, Healthcare must and should make more advanced use of 3rd platform technologies such as mobile apps, cloud platform, social media and data analytics. However, with raising healthcare costs and abundant new technologies, CIOs of Healthcare organizations must adopt new ways of meeting their customer's needs by being responsive like other industries.
Also Read – Fix Network Issues with Managed NOC
Here are some of the key healthcare information technology investments that Healthcare Organizations must think hard about:
Security in Healthcare: The year 2014 saw serious data breaches in the healthcare industry that resulted in 42% of overall data breaches; the Federal Bureau of Investigation (FBI) issued an industry-wide warning in the hopes of preventing future attacks. The FBI also predicted that one third of the cyber attacks will be successful for every five such attacks. While Healthcare organizations are uncompromisingly digitizing their information, cyber criminals are gaining access to confidential patient records and controlled substances. Therefore, it is very crucial for these industries to be proactive about identifying, and combating these attacks when they occur.
Managed Security Services – You must find the right Managed Services Provider (MSP) who can provide a holistic solution to obtain a 360 view of your security and risk landscape. An experienced MSP can implement a comprehensive strategy that covers distinct aspects of security. Their Security Operations Center (SOC) can assist in preventing disruptions of your daily operations, downtime costs and loss of critical data.
Cloud in Healthcare: According to the IDC Health Insights, by 2020, 80% of healthcare data will pass through the cloud – as the majority of the healthcare providers are relying on the cloud for storing, archiving, aggregating and analyzing data to make better decisions. IDC also predicts that 65% of all healthcare interactions will be mobile by 2018. Seven out of every ten Healthcare organizations in the world by 2018 will invest in consumer-facing apps, wearable technologies, and virtual care to help reduce costs associated with managing chronic conditions. This will in turn create the market for big data, and analytics capabilities to drive new health initiatives. Scalability, cost efficiency and mostly a secured hosted infrastructure will drive the healthcare market. The need to provide personalized medicine using technologies such as big data, analytics, and to flexibly manage new business requirements sets the path for cloud adoption.
Related Post: Can Managed Services Reduce Total IT Cost?
Managed Cloud Services: With this rising dependency on cloud technologies, healthcare providers must seek the services of MSPs who can offer cloud, big data, and analytics as they will become commonplace. These services must be managed as a part of the routine IT operations by 2018. Healthcare organizations will look towards outsourcing services to reduce the cost on specialized resources to manage these technologies. MSPs who offer cloud services can provide an effective cloud strategy that will provide integration, networking, and infrastructure to ensure a seamless transition to the cloud. You can have more security, control, performance and a direct connection to your cloud data.
Consumer Focus: Healthcare patients are consumers of healthcare services. Their satisfaction dictates the compensation levels for the healthcare providers. Providers must engage patients online; provide personalized care, and information that will empower them to improve their health. These powerful initiatives will determine the outcome of the provider care. Providers must make IT investments in providing and improving their online solutions, and provide mobile apps to deliver sophisticated services. The critical challenges that many providers face today are in maintaining standards of quality healthcare services, and curbing IT expenditure before expenses outpace revenue. To sustain these costs, providers must find cost effective solutions that will reduce upfront costs of IT. Healthcare providers need to focus on providing innovative methods of patient care, such as Do-It-Yourself (DIY) healthcare products and services, improving patient safety, and reducing readmission costs.
System Integration and Deployment Services: Healthcare organizations will focus on improving collaboration, to improve quality of serviced and reduce costs. CEOs of these healthcare organizations are constantly worried about the increasing penalties if they do not adhere to medical technology standards such as CMS's quality measures reporting and Meaningful Use initiatives. By increasing collaboration, providers can provide value-based services at reduced costs. MSPs can deploy a collaborative IT infrastructure, where information can flow across organizations without the fear of loosing critical data, or running the risk of system shutdown when data demands become overwhelming.
Do More Spend Less: US Healthcare is predicted to grow at an average 5.7% through 2020. Healthcare spending is squeezing everyone, therefore, device manufacturers, providers and payers have to carefully plan their spending. IT providers are promoting cost effective technologies such as Cloud, and Mobile Apps from MSPs. This strategy will use the core competencies of these partners to ensure optimal performance, improve flexibility and exercise better control.
Over the next few years, what technology in Healthcare will constantly witness is change. This change can ensure success, only if Healthcare combines these three systems: Technology, Deployment and Content.
ExterNetworks is a single-source provider of end-to-end technology services. We draw from our base of technology expertise, and develop new tools and methodologies that will help you make the best technology investment to take advantage of emerging Healthcare technologies. We have well-established Cloud Service offerings, Managed Network Solutions, Managed Mobility Solutions, and will continue to enrich them. Security is also one of our core service offerings; and in the face of new cyber challenges, we have expanded this service offering to meet the increasing needs of our customers. At the core of our Network Services are our Managed NOC Services; they are designed and developed to ensure complete care for your Network Monitoring and Management needs. We are also developing tailored services for the Internet of Things (IoT) and Machine-to-Machine (M2M) design and management.
Leverage IoT Technologies to Sustain Competitive Business Advantage
Turning Cloud Adoption Threats into Opportunities (Part 1)
Subscribe to our Newsletter
Get the latest content from our Managed Services Blog.
[contact-form-7 id="686" title="Sidebar Subscribe form"]
Latest Posts