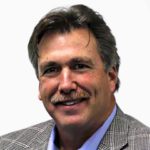 This blog is the second of a two-part series in which we have discussed the challenges and pitfalls of Cloud Adoption and how you can avoid them. In Part 1, you have learnt the various challenges that Cloud Adoption entails. In Part 2, you will learn how you can overcome these challenges and benefit from the Cloud with the support of the right Managed Cloud Services Provider.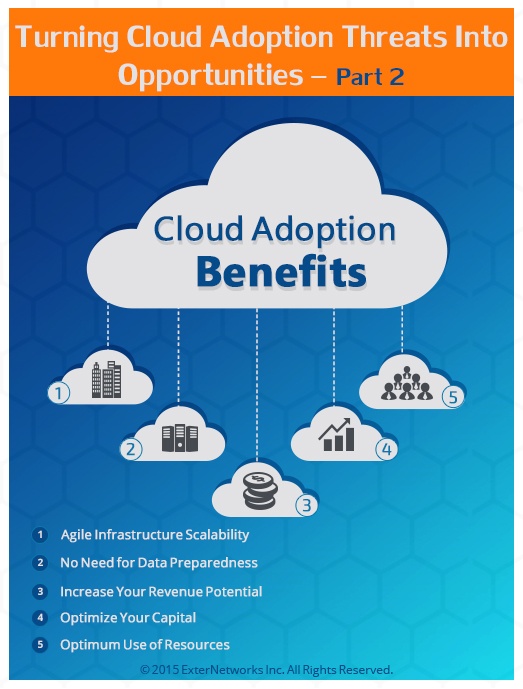 Transform your cloud adoption threats into opportunities with support from the right cloud MSP
Related Post: Turning Cloud Adoption Threats into Opportunities (Part 1)
How Managed Cloud Solutions Can Help Address Cloud Adoption Challenges?
Security is one of the biggest challenges that organizations face on the cloud. This is due to the sensitivity of the systems and data that are critical to an organization's operations. Managed Cloud Service Providers (CSPs) can provide you support to overcome these security apprehensions and other related issues by offering security provisions and services that are tailored to meet your specific business needs.
A managed CSP takes the following factors into consideration to design a customized cloud solution:
types of data
processes behind data generation
location
access
protection, and
adherence to compliance regulations.
CSPs may also design various levels of security framework, where each level pertains to various aspects of the cloud architecture and can be customized based on your requirements. The following are the various security levels that CSP's can customize:
Systems and Platform Security:
CSPs provide efficient systems and platform security by insulating their cloud networks with a secure connection to defend against data leakage and eavesdropping. They ensure confidentiality, integrity and availability of data at rest, in transit and in use through various processes such as hardening applications, intrusion detection, and secure database and network servers.
Compliance and Policy Security:
CSPs provide compliance and policy security through various controls and processes that define, report and impose the security of the data, applications, and operating environment at the policy-security level.
Data Security:
CSPs provide data security by classifying the identities of stakeholders such as admin, end users, operations, etc. They then attribute resources and access privileges based on roles. Various cloud credentials are used as the basis for authentication to validate the identities of users and only then grant access to protected cloud infrastructure resources after proper authorization.
Environment and Infrastructure Security:
CSPs provide environment and infrastructure security by taking care of retrieval and protection of system-level assets and infrastructure. At this level, the CSPs provide security for logging, auditing and reporting environment including recording of infrastructure configuration and policy changes. A robust cloud security is thus provided through an all-inclusive disaster recovery, availability and redundancy plan.
While the biggest challenge of the cloud security is addressed, let's take a quick look at the other benefits a right MSP for cloud can offer.
Managed Technology White paper
How do you Benefit Through Managed Cloud Adoption?
Here are a few points that you may want to keep in mind to understand the various benefits that a managed cloud adoption brings to your organization:
Allows Agile Infrastructure Scalability
Cloud adoption does not require any minimum hardware requirements, software license and implementation service for infrastructure scalability, when needed. Also, proper change management and integration of the cloud allows quicker and easier infrastructure scalability for Small and Medium Enterprises (SMEs) as well as large MNCs.
No Need for Data Preparedness
You can adopt cloud services very quickly in very less time, as data readiness requirements for cloud transition are very minimal. You can easily move all your data stored in databases to the cloud. Also, your CSP can help you with various converters that promptly convert data in any file format.
Helps Increase Your Revenue Potential
By moving to the cloud, your IT staff can break free from the routine IT activities. Your valuable resources can focus on more strategic, innovative and revenue-generating tasks. A research study has predicted that businesses could gain up to US $1.1 trillion a year from cloud enablement.
Optimize Your Capital
Integration of the cloud in your organization will help you to convert fixed infrastructure costs or CAPEX into variable costs or OPEX. When you adopt a cloud, you choose to change over to a pay-per-use model, which helps free up your CAPEX, as you only pay for the services that you actually use and hence end up converting your higher fixed infrastructure costs into lower variable operating costs.
Optimum Use of Resources
Cloud adoption eliminates the risk of building an over-provisioned network that always works at a less than full capacity, due to less demand or building an under-provisioned network with demand exceeding availability. A cloud will help you to optimally use resources as per your demand and help free up time, effort and budget.
We are a single-source provider of Managed Services for Cloud, Network, Security and so on. Our services include designing, implementing, managing and monitoring of your cloud environment. Our customized cloud solutions provide you utmost security and maximum performance so that they are aligned to your business requirements. We use sophisticated tools, methodologies and processes to provide seamless integration of your network on the cloud to help you gain the maximum benefit from the cloud in a cost-effective way. We aim at improving your business performance by providing in-depth knowledge processes to provide:
Vendor agnostic solutions
Greater benefits than on-premise cloud
Low costs of initial infrastructure set-up
Time and cost savings through increased productivity in installation, configuration and management of critical applications
Customized 'pay-as-you-use' billing
Secure, convenient and flexible terms of immediate access to managed applications from anywhere.
Timely Resolutions to Avert Untimely Network Failures!
Adopt Managed NOC as a Comprehensive Solution for Network Operations
Subscribe to our Newsletter
Get the latest content from our Managed Services Blog.
[contact-form-7 id="686" title="Sidebar Subscribe form"]
Latest Posts