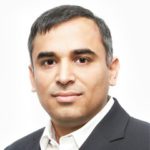 As a job-seeker, one is always in a quandary as to which is an effective staffing agency and which is not! With an influx of too many ineffective staffing agencies in the job market, ascertaining this becomes all the more difficult, but also inevitable. How do you gear yourself up for this predicament to identify the 'right' staffing agency, which aligns your skill sets, job needs, and your long-term vision with your prospective company? Read on….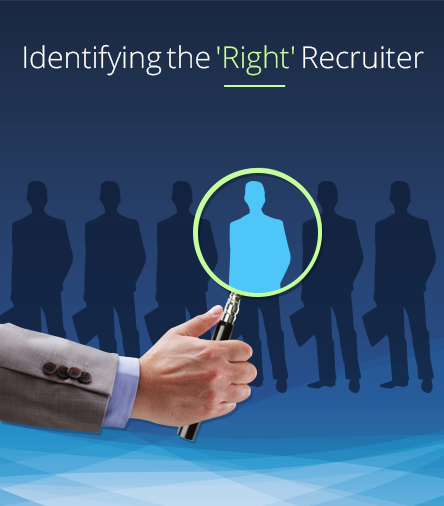 SEPARATING THE 'WHEAT' FROM THE 'CHAFF'
With too many ineffective recruitment agencies flooding the market, it becomes imperative for you, as a job-seeker, to separate the 'wheat' from the 'chaff'. While job-seekers are usually sure to check with the companies with which they interview, they are not always selective about the recruitment agency with whom they work. Job-seekers should be wary about this, and should not buy into the myth of thinking that the ineffective staffing agencies are omniscient. So, how do you distinguish an effective recruitment agency from an ineffective one? How do you decipher if a recruitment agency is adept at its profession?
To discover that, don't bother too much asking a recruitment agency how long it has been in its profession, as that may be impertinent. Instead, ask a few questions about the position for which it is recruiting you. If it is able to reveal only the salary package to you and nothing about the position, then you know that the recruitment agency is ineffective. If a recruitment agency does not have in-depth knowledge about the assignment it has taken up, then it will never be able to deliver what its clients want. Trying to recruit a candidate without a detailed profile or job description of the position, or knowledge about the company and the hiring authority is akin to shooting in the air. If a staffing agency is deficient in this area, it is likely that it may be not up to the mark in other areas of recruitment, too, as it may have no influence in subtle decision-making and its inputs may be totally ignored by the company it is representing. What does this mean to you – the job-seeker? You will not know where you stand in the recruitment process and will be kept waiting indefinitely, until the employer feels satisfied with the staffing agency. Also, you will not get a detailed feedback about your candidature from the recruitment agency, as it may just communicate to you whether you have been selected or rejected; and, if you have been rejected, the reason for it may not be clearly communicated to you to enable you to work on your deficiencies.
Most ineffective recruitment agencies function more as a resume service provider than as a genuine staffing agency. They compromise for very low or negotiated fees. Unfortunately, because of the rapid spread of technology, such fake recruitment agencies are mushrooming.
IDENTIFYING THE 'EFFECTIVE' & 'BEST' RECRUITMENT AGENCY
With an experienced, professional, and the best recruitment agency, you can pose a host of questions, even some personal ones. It gives a complete picture of you to the employer, including your career, family, salary history, job search strategy, skill sets, experience and accomplishments, your expectations, and where you envision your career progress. So, when a recruitment agency approaches you with a job position and evinces interest in you, ask yourself whether it probes you deeper to know who you are, or just takes your resume and passes it on to the employer! Does it gauge what skill sets you possess and what you are suited for? Or, does it just reiterate unappealing things to you? Does it care about your career or just about its commission?
An effective and the best recruitment agency can make a difference in your job search by fully understanding the depth of what's involved in bringing a company and a job-seeker together for a long-term relationship. Such recruitment agencies always look at the long-term. Their rewards are repeat business with client companies, referrals from relationships they have nurtured over the course of time, and the joy of a job-seeker who's ecstatic about the new opportunity.
THE 'EXTERNETWORKS' ADVANTAGE
At ExterNetworks, people are at the 'core' of our business. Our consultants, with business and consulting experience from diverse industry functions, follow best recruiting practices and ensure that we always recruit the right individuals with the right attitude, commitment, dedication, and those who adapt to align themselves to satisfy the clients' requirements.
We collaborate with other in the industry, ensuring a wider pool of resources and the quality of staffing personnel. Our partnership with firms looking to build long-term strategic relationships enhance our reliability and value among both employers and job-seekers. Our association with firms which focus on service delivery metrics, and understand the importance of communication and creative problem-solving makes us stand out from the competition. ExterNetworks believes that open communication and performance measurement are the keys to ensuring a successful relationship between the employer and the recruitment agency, as well as between the recruitment agency and the job-seeker.
At ExterNetworks, we follow a unique recruitment methodology that supports both global and local requirements. We leverage the state-of-the-art technology and network centers, and deploy project teams with subject matter expertise in our clients' market verticals. Our 360-degree recruiting – including job-seeker identification, screening, testing, technical interviewing, background verification, and review of rigorous assignments – helps us to always identify the 'right candidate' for the 'right job'. We have the capabilities to deliver single person recruiting or complete outsourced functions, as per our client requirements.
Can Managed Services Reduce Total IT Cost?
Internet of Things (IoT) – The Next 'BIG' Investment Destination
Subscribe to our Newsletter
Get the latest content from our Managed Services Blog.
[contact-form-7 id="686" title="Sidebar Subscribe form"]
Latest Posts