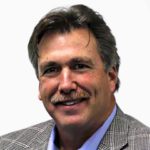 Due to technology advancements, organizations now have to integrate many technologies to manage high-performing networks. The complexities of these networks increase and it takes highly specialized tools, resources, process and infrastructure to manage them – a Network Operations Center (NOC). Managing your own network comes with heavy price tags, and does not always work to guarantee maximum uptime. Such networks also fail to thrive in a landscape of continuous technology innovation and shifts. In this blog you will see how Managed NOC services rather than a 'Do It Yourself NOC' is a wise decision.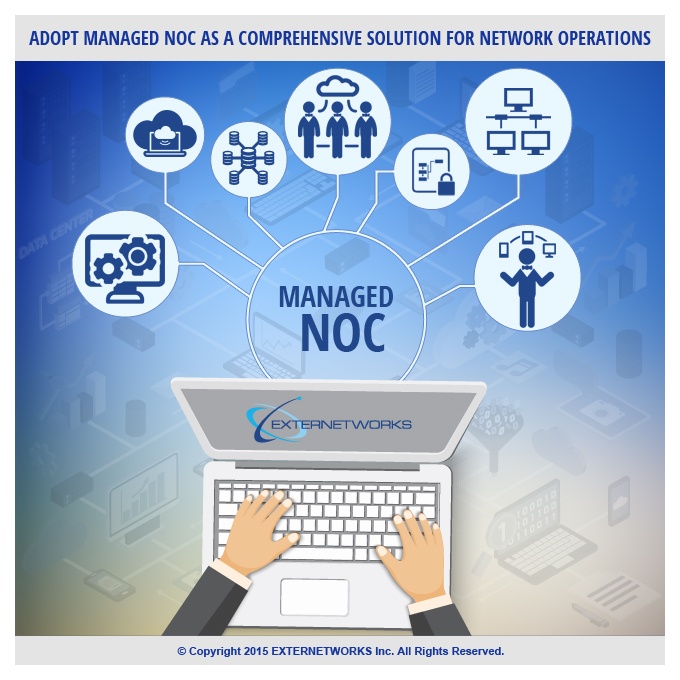 Adopting Managed NOC for your network problems is a wise solution.
With the ever-changing technological conditions, it becomes imperative for every business, whether big or small to manage a network center. However, managing your own network is not an easy task by any means. Let's consider an analogy to understand this. Consider that managing your own network is like deciding to build your own house, with yourself as the general contractor. Imagine the various aspects that you must be aware of and the hassles that you would face in accomplishing them. Finding the right architect, a framer, electrician, plumber, roofer, dry wall team, concrete team, carpenters, and supervising the construction to make sure everything is on schedule and done correctly. Scheduling inspections at various stages of building the house, and once completed, obtaining each and every small item that your house would require. Now, compare this against renting or even buying a fully furnished house. You can easily see the lower costs involved, comfort and ease with which you can start living in the house without going through the hassles of building your own house from scratch. This analogy can help you clearly understand the difference between managing your own network against leveraging a Managed Service Provider's (MSPs) NOC, as there are many specialties needed in taking care of your partial or complete network operations. Security, data backup, routing & switching, virus & malware protection, keeping up with new product revisions, troubleshooting, applications, wireless – all items that need to be monitored if you expect your network to continue to perform at a high level. This can be accomplished with a qualified team 365 days a year, 24×7 at a cost of less than one permanent IT resource. In fact, apart from taking care of your network, while you focus on your core competencies, there are many other benefits that a Managed NOC can offer to you. Read on to find out more…
Managed NOC:
Managed NOC is offered as a service by Managed Service Providers (MSPs). A Managed NOC service is designed to work as an extension of your organization's IT infrastructure. MSPs can provide a seamless experience of owning a NOC to any organization without actually having to invest in one. MSPs can provide you the best NOC services, which, in turn, can minimize your costs, and boost your sales revenues and profits. All server and service monitoring is carried out through the MSP's Network Operations Center (NOC) to perform tasks such as monitoring, detection, isolation and resolution of network issues impacting network as well as business performance. An MSP is equipped to manage your complex network operations so that your organization can reap the rewards of a 24x7x365 uninterrupted network service, while avoiding the pitfalls of managing a network on your own. Let's look at why choosing a Managed NOC is a good idea, rather than trying to manage your own network center…
Why Managing Your Own Network is Not a Good Idea?
Choosing to manage your own network can prove to be a challenging task. Organizations who choose to manage their own network are always faced with various complications and predicaments which take their focus away from their core business, as they get more and more caught up in keeping up with their day-to-day network operations. Let's look at some such complications faced by organizations that choose to manage their own network, and how Managed NOC helps overcome each of the complications:
Scalability of Engineering Responsibility:
With the increasing security threats, mobile proliferation, IoT, M2M, Cloud, and so on, organizations have to deal with designing the most optimal technology platform to meet their business objectives. So, organizations that use their premium engineers today to monitor devices, read logs and deal with level 1 issues, can now focus on aligning strategic business goals with technology, innovation, and design. This will allow large-scale production efficiencies, new revenue streams with increased end-user experience, and engagement, as opposed to manning daily transactional items. This by no means makes these daily transactional issues trivial; as a network event that goes undetected can result in major systems downtime, which can be extremely expensive! The findings in a research survey revealed that US businesses have lost revenues to the effect of $26 billion in a year due to network downtime.
How Managed NOC Can Help:
This is a key area where Managed NOC comes in handy. It provides the most optimal balance, as you can leverage the MSP's premium engineering talent more strategically and pull them into network issues only at an escalated level. Also, you can use a MSPs MNOC services for persistent monitoring at a fraction of the cost, and at the desired escalation level for expert engineering focus.
Ensuring Efficient Network Performance
Organizations who manage their own network face the pain of trying to run their network at its highest performance capacity. An efficient network is a must, as it directly impacts your customer's business.
How Managed NOC Can Help:
On the other hand, if you choose to leverage a MSP's NOC and decide to use Managed NOC to take care of your network operations, a Managed NOC can easily handle this issue and ensure efficient network operations by carrying out proactive monitoring and resolution of networks, using comprehensive network statistics, real-time views of network performance, daily reports on network health and down-time, Mean Time To Repair (MTTR) and planning for capacity change.
Losing Focus on Core Business Competencies
The more and more your get involved in managing your own network, the lesser time you have for focusing on your core business competencies. You need to understand that focusing on your core business needs, such as product development, expanding into new markets, innovating and so on, is crucial for you to stay ahead of the competition. You should always keep in mind that your network operations are a crucial support function that can help grow your business, but it is the core competencies that defines your business.
How Managed NOC Can Help:
You should use the services of an MSP to manage your network operations rather than focusing on managing your own network. This is because a Managed NOC service can completely take care of your network operations. You can then use your saved time and effort to focus on your customers and develop new business offerings.
Lack of World-Class Infrastructure, Tools, Processes, Resources
It is natural that you will possess the best infrastructure, processes and resources to carry out your core business functions. However, you (and most organizations) may not be possessing the right infrastructure, system tools, processes and trained personnel in place to manage your network, which is critical to stay competitive in today's market. You will require certain extremely costly tools, such as Solarwinds, RMM, BMC Remedy – Ticketing & PM Tool, for managing and monitoring your network smoothly. Although you can try to achieve these world-class tools, infrastructure, processes, resources, you will find that it is practically too costly to procure these tools, constantly upgrade your network systems and to train your IT staff.
How Managed NOC Can Help:
Managed NOC can prove to be a boon in solving this predicament, as they are the experts as far as the network is concerned. MSPs are equipped with the latest processes; right infrastructure and systems, highly skilled resources and their Managed NOC can help by providing end-to-end management of your entire network infrastructure, processes, tools and resources.
Unhappy Customers
At the end of the day, every business wants to keep its customers happy and ensure the highest levels of customer satisfaction for its customers. It goes without saying that happy customers make loyal customers. This leads to higher levels of customer retention, which is the basic goal of any business. However, an important point to note here is that the inefficient handling of your network can lead to unhappy customers. Let's consider that you are in the financial services industry. Imagine a trader's dilemma, who is unable to place trades due to a network issue as your site goes down because you network is not well maintained. You would end up losing many trades and even create negative speculation in the market!
The trader will not only be extremely dissatisfied with your service but may also pass on his feedback to other potential or existing traders further tarnishing your company's image.
How Managed NOC Can Help:
A Managed NOC can simply help you to offer 24x7x365 around-the-clock network operations. Such a reliable management of your network operations will help you fulfill your promises made to your customers and in turn help you deliver excellent customer service. As seen in the earlier example, for a business that provides financial services, it is imperative that its traders can enjoy uninterrupted, real-time updates and services in order to deliver customer excellence. A Managed NOC can ensure that network issues are curbed at a stage where they do not impact your end users, through consistent and regular proactive monitoring, faster detection and resolution of network issues.
Related Post : Adopting New Technologies? Keep an Eye on Your Network with Managed NOC
Lack of Disaster Recovery & Business Continuity Plan
Each and every organization is faced with the challenge of carrying on 'Business As Usual'. The impact of natural disasters such as hurricanes, tornadoes, floods, etc., or man-made calamities such as terrorist attacks, complete power outages, etc., can have a humongous adverse impact on a business if it does not have a proper documented Disaster Recovery (DR) and Business Continuity Plan. However, creating, documenting and then implementing a Disaster Recovery (DR) and Business Continuity Plan requires expertise, as it is a highly complex process. It is highly challenging for organizations to take care of their business processes and networks if such disasters occur.
How Managed NOC Can Help:
An MSP's Managed Network Services can provide a reliable back-up solution or a practical Disaster Recovery Plan. Such a Disaster Recovery Plan can help your business bounce back and recover as soon as possible from any unforeseen disaster. Managed NOC can ensure that your network is protected at all times, recovers quickly, and comes back online faster in the event of a natural disaster or a critical network failure.
Rising and Unpredictable Costs
If you decide to manage your own network, then a major predicament that you are sure to face is that of the rising costs. You might have to continuously shell out large amounts as Operating Expenditure (OpEx) to run your network operations. Staffing the NOC 24x7x365 may also create challenges as turnover and expertise change over time. Also, if you decide to expand your network, you might have to spend large sums of money as Capital Expenditure (CapEx) for getting the requisite infrastructure, processes, personnel resources, and tools in place. Apart from rising costs, you will also face the challenge of the unpredictability of such expenditure. To remain competitive in the market, it is critical that you keep your OpEx and CapEx in control.
How Managed NOC Can Help:
Managed NOC helps you overcome the predicament of the rising and unpredictable costs, as it helps you create a stable, certain and predictable budget. This is because your contract with the MSP for the NOC services can help you greatly reduce your OpEx and CapEx costs, and also control the costs, as they are foreseeable and can help you consistently meet your OpEx budget.
Problems of Network Convergence
This is another complication that you will face when you try to manage your own network. In today's modern world, more and more of your users exchange rich content data. You will hence face the complex challenge of ensuring proper network convergence to ensure seamless operation with multiple end-user platforms and evolving communications modes.
How Managed NOC Can Help:
A Managed NOC is designed to ensure that your business attains network convergence for seamless operation with multiple end-user platforms and evolving communications modes. MSPs maintain stringent visibility of all network elements throughout the implementation of network convergence process, to ensure that your network services are not disrupted, and that your end users are not affected. Apart from network convergence, a Managed NOC can also take care of certain unknown demands placed on network hardware, operating systems, resources and software.
Regulatory & Compliance Issues
Managing your own network is not a simple and straightforward task of just managing IT infrastructure and systems. Your Network operations need to be compliant with several industry and government regulations. Hence, you must be aware that operating your own network and being compliant with these regulations can prove to be extremely tedious and costly.
How Managed NOC Can Help:
MSPs are experts in their field and by relying on the services of an MSP's services, you can avoid the hassles of staying up-to-date about regulations and keeping your network compliant. When you use the Managed NOC services of an MSP, they make sure that they diligently adhere to the requisite regulatory compliances. An MSP also ensures that they remain constantly updated and continuously trained to comply with the constantly changing industry regulations and standards.
Volatility of Your Network Future
While you are busy focusing on your core competencies, you might lose track of the latest technological trends that may hit the network market. If you lose track of what's latest in the market, there is a strong chance that you may not be able to keep up with the changing network markets and learn the network operating conditions.
How Managed NOC Can Help:
It's the job of the MSPs to remain updated about the latest trends in the network industry if they want to remain competitive in their market. So, if you choose the right Managed NOC partner, your business stays current with technology and keeps your customers happy with seamless technology transformation.
Network Security Issues
Another major predicament of operating your own network is taking care of the constant security risk that your network faces from potential hackers, viruses, unauthorized access etc. You may be competent enough in handling some of the generic security issues, however, you need professionals in order to identify the vulnerabilities of your network before the attack and fix them.
How Managed NOC Can Help:
A Managed NOC uses various surveillance tools for proper and continuous infrastructure surveillance. These tools continuously scan your network for physical intrusions in real-time to proactively detect and respond before they slow down or even entirely shutdown your network.
How Managed NOC Optimizes Your Network Performance?
So, what does 'Managed NOC' really mean to you and your network performance?
An MSP can help you smoothly run your network operations with greater cost efficiency. Managed NOC helps to run your network operations without worrying about maintenance and trouble management of the grid. One of the key capabilities that 'Managed NOC' can provide your business is its ability to proactively and efficiently 'monitor, detect and solve' key network issues and hence help to optimize your network performance.
Let's see how 'Managed NOC' can help your business achieve all of this and so much more:
Real-time optimization of your infrastructure through enterprise-class NOC technology that helps identify, report and resolve critical issues in real time.
Greater cost savings through enhanced control of your OpEx and CapEx budget.
Security and Backup Management to create a secure and protected environment through industry best practices.
24x7x365 Performance Monitoring to assure that all your critical network devices are healthy and functioning dependably and optimally.
Priority response to get faster response benchmarks and quicker escalation and resolution of your network issues.
Reduced investment costs, as you don't need to invest in costly tools such as Solarwinds, RMM, BMC Remedy – Ticketing & PM Tool that are required for operating your network smoothly.
Scheduled Network Health Reviews that monitor, generate and review performance and issue reports to maintain network health for uninterrupted uptime of your network.
Unlimited Remote and Onsite Support that covers all network, server and workstation support.
Customized Managed NOC services as you can choose to use the services of the MSP as per your requirement. Hence, you can either choose whether you want the MSP to take care of your complete network operations or you would like to enter into a partially managed contract, where the MSP only takes care of certain components of your network operations such as monitoring, trouble tickets, resolutions, etc.
Preventive Maintenance to ensure that your PCs, servers, and other critical network devices function reliably, optimally, and securely.
Disaster Recovery that helps to design, implement and manage an all-inclusive backup and recovery strategy to protect from disaster.
ExterNetworks is a single source provider for end-to-end Managed NOC Services to tackle your network challenges. We seamlessly deliver NOC services by providing you access to experienced resources with specialized skills. We operate through our state-of-the-art NOC centers located in New Jersey, U.S.A., and Hyderabad, India. We provide complete care for your network including deploying and managing NOC services for a broad range of applications, technologies and enterprises. We implement a full range of NOC tasks such as proactive monitoring, detection, isolation and resolution of network issues impacting your business and its processes. We carry out 24x7x365 proactive analysis to identify potential issues before they can pose a problem to your business. We also initiate maintenance based on advanced diagnostic tools. When we identify a problem, we improve service levels by quickly identifying the root cause of incidents.
Turning Cloud Adoption Threats into Opportunities (Part 2)
Value Proposition and Strategic Partnership through MSP 2.0
Subscribe to our Newsletter
Get the latest content from our Managed Services Blog.
[contact-form-7 id="686" title="Sidebar Subscribe form"]
Latest Posts