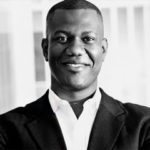 The competition is heating up, as more and more industry giants, such as Google, Samsung, Apple and Microsoft, are entering into the IoT market with large investments to develop their IoT platforms (software and applications). Who will lead in taking the lion's share of the market is anybody's guess at the moment. The latest development is Google's Project Brillo, which has now opened up a plethora of opportunities to the IoT developers. As the owner of a matured mobile OS (Android), mobility having the closest natural relation to the distributed wireless interactions of most IoT end points, Google's Brillo can quickly become a de facto standard for these developers, who have just been waiting for the perfect standardized platform for IoT application development. What Google is doing in North America, Asian companies, Xiaomi, Weibu and Huawei, are trying to do in Asia. So what is your organization doing about all this IoT talk? How do you sustain your competitive advantage? Here are some more insights…

GOOGLE SHAKES UP THE IoT INDUSTRY
Google is back with a bang! After its "Android@Home" project, Google's first attempt to build an Internet of Things (IoT) platform, announced in 2011, failed utterly, Google has finally filled up the long felt industry need for a standardized operating system (OS) platform for the IoT market. With the IoT picking up steam in the new digital world, Google has unveiled its Android-based IoT OS for developers, called "Project Brillo",to dominate the growing market for connected devices.
Project Brillo is designed to offer IoT application developers a common, low system requirement platform. It is a scaled down version of Android and a platform for connecting devices in a residential and industrial environment. Today, we witness connected devices such as smart bulbs, smart watches, smart glasses and so on, but it gets hard for developers, as the IoT world is very fragmented and the developers require a common ecosystem. Project Brillo is expected to be the primary OS for IoT, which is based on kernel, the lower layers of Android, which enables it to run on very low-power devices, with minimal system requirements, and communicate with other connected devices nearby. The OS supports Wi-Fi, Bluetooth Low Energy connectivity, other Android things, as well as the Thread protocol used by Google's Nest devices. Google has created a machine-to-machine (M2M)-focused cross-platform IoT OS that users can control from a centralized management control system. Project Brillo is expected to go into developer preview in the third quarter of this year.
Google is working on a cross-platform common language called 'Weave', which will allow Brillo devices, phones and the internet to interact with one another. Weave is the communications layer that enables sensors and devices to communicate over the cloud using a shared language. Developers can use Weave to locate devices on a network and harness their capabilities. Android devices will automatically detect the Brillo and Weave devices. Weave will be released in the fourth quarter of this year.
Brillo links objects such as thermostats, door locks, ovens, washing machines, heating systems – and many more such devices that have a small memory footprint – to each other and to the web, and enables them to communicate and work together. Although Project Brillo is based on the existing Android OS, it is streamlined to a large extent to be used in other objects apart from smartphones and tablets. For instance, when you reach your home and park your car in your garage, the kettle automatically boils; or you get a text alert from your washing machine when it has completed its spin cycle. There could also be possibilities such as a farmer managing his farm from his smartphone, or a city public transportation systems being managed by a smartphone for traffic or parking spots – all on the same platform.
While these are all luxury use-cases, the real value is going to come when a heart patient's pacemaker will be able to send alarm signals to a doctor's office or hospital emergency system, from where the office can have an auto-read and send the right levels of shock signals to a patient, who is in a dire situation. Life and death are sometimes separated by just seconds and IoT might provide a great value here. Brillo could prove to be a catalyst for standardization that will support similarly critical applications around security.
Also Read –  'Internet of Things' (IoT) – The Next 'BIG' Investment Destination
THE 'BIG FIGHT' FOR IOT MARKET BY THE INDUSTRY GIANTS
Many industry giants have already got involved in the 'big fight' for carving their niche in the crowded IoT market by investing in the IoT platform. The chip manufacturer, ARM, has announced its IoT OS called "mbed". Apple and Microsoft have also initiated their smart home and IoT efforts.

In May this year, the Chinese giant, Huawei, also entered into the IoT sphere, with the launch of its Agile IoT software, LiteOS, a lightweight OS specially designed for IoT devices, which weighs only 10KB and is the world's lightest OS. It also supports zero configuration, auto-discover and auto-networking. LiteOS will also be open to all developers and enable them to quickly develop IoT products, with the application of the software extending to varied areas such as smart homes, connected vehicles, wearable devices and other use cases. Huawei is also targeting business enterprises with its Agile IoT software, which includes the Agile IoT gateway and Agile Controller that allow organizations to design an agile IoT infrastructure to create unlimited business possibilities. Huawei also hopes to help organizations realize digitization in areas such as manufacturing and logistics. Over the past three years, Huawei has been involved in several technological collaborations with global industry partners in IoT and developed many IoT solutions that were applied to vehicles, retail businesses, street lights, buildings, electricity meters, gyms, and factories.
Other Chinese players such as Xiaomi and Weibu could also come out with IoT OS, as both the companies are creating some flutter in the market with their home automation devices. Samsung is working on evolving Tizen as a platform for IoT.
THE IMMENSE MARKET POTENTIAL OF THE IoT
IoT is expected to be the largest device market globally. According to International Data Corporation (IDC), the global IoT market is expected to rise by more than $5 trillion by 2021. IDC, in its study, Worldwide and Regional Internet of Things 2014-2020 Forecast, predicted that the global IoT market would reach $7.1 trillion by 2020 because of people in developed countries showing an inclination for full-time connectivity. With two million new sensors to be deployed every hour, Huawei expects the IoT market to include more than 100 billion connections by 2025.

According to the estimates of Convergence Catalyst, which offers domain insights and expertise in telecom industry, by 2019, the IoT market will be more than double the combined size of the smartphone, PC, tablet, connected car and the wearable markets, resulting in $1.7 trillion additional value to the global economy during that period. This additional value includes IoT efficiencies realized through hardware, software, installation costs, and management services and economic value added (EVA). IoT device shipments is expected to reach 6.7 billion in 2019 for a five-year CAGR of 61%. The enterprise sector, accounting for 46% of device shipments in 2015, is expected to lead the IoT adoption. However, this share is expected to decline, with the government and residential sectors gaining ground. Government is expected to be the leading sector for IoT device shipments by 2019. Revenues from hardware sales are expected to be $50 billion or 8% of the total revenues from IoT-specific initiatives, and software manufacturers and infrastructure enterprises are expected to earn a lion's share of the revenues.
HOW YOU CAN LEVERAGE IoT TO ACHIEVE SUSTAINABLE COMPETITIVE ADVANTAGE FOR YOUR BUSINESS
Amidst intense competition, how can organizations like yours achieve sustainable competitive advantage in a dynamic industry structure? You will have to follow the basic principles of strategy – either differentiate yourself and thus command a premium price, or operate at costs lower than your rivals, or both. This will enable you to achieve superior profitability and growth relative to the industry average.
Operational effectiveness is the foundation of competitive advantage. To achieve operational effectiveness, you have to adopt best practices across the value chain, update yourself with state-of-the-art product technologies, latest production machinery, and sophisticated sales force methods, IT solutions and supply chain management approaches.
If you fail to be operationally effective and do not embrace innovative best practices, you will lag behind your competitors in cost and quality. To go beyond operational effectiveness, you must define a unique strategic positioning. While operational effectiveness helps you do things well, strategic positioning helps you do things differently. You have to choose how you will deliver unique value to a group of customers you serve. Strategy includes making trade-offs – deciding not just what to do but what not to do.
With the advent of the IoT, smart, connected products are defining new standards for operational effectiveness, enhancing the benchmarks in terms of best practices. If you are a product organization, you have to decide how to incorporate smart, connected capabilities into your products. With the increase in number of connected devices, besides the product being affected, it also creates new best practices across the industry value chain.
The IoT symbolizes the next evolution of internet. It is transforming the business playing field, creating opportunities for new sources of revenue, smarter interactions with customers, and greater efficiencies. With the prediction of phenomenal growth of the IOT in future, security and privacy concerns take topmost priority for all business enterprises.
IoT presents many technical challenges. Networking is one of the toughest development challenges in IoT applications. As a business network grows, the complexity of managing the machines and devices housed on it also grows commensurately. So, how do you securely connect intelligent devices via the internet to your enterprise, capture data at the 'point-of-action', and analyze huge volumes of machine-generated data in real-time and start generating increased top-line and bottom-line? These questions may rack your brains constantly!
To get the right insights for your business, you should engage an IT solutions provider, who can help you leverage IoT technologies for your business by creating novel services and innovative business models that minimize costs, increase productivity and multiply your revenues. In today's dynamic IT industry, IoT solutions help organizations stay competitive by adopting new technologies, streamlining business processes and innovating new services that enhance both your top-line and bottom-line.
About ExterNetworks
ExterNetworks draws its base from technology expertise, and develops new tools, applications, and methodologies that help businesses make the best technology investment to benefit from the emerging technologies. In particular, we develop customized services for the IoT and Machine-to-Machine (M2M) design and management. We continue to enrich our cloud service offerings, as well as managed mobility solutions. Amidst new cyber challenges, we have performed well in the area of security and hope to offer new service offerings to meet the increasing needs of our customers.
ExterNetworks offers you a strategic and customized approach to managing your IoT environment through integrated security design and capacity planning. We provide you optimal management solutions to align your business needs with security policies to augment your network performance.
Business Continuity Through Managed Network Services (MNS)
Trends in Healthcare Information Technology that cannot be Ignored
Subscribe to our Newsletter
Get the latest content from our Managed Services Blog.
[contact-form-7 id="686" title="Sidebar Subscribe form"]
Latest Posts